QUByte Classics: Thunderbolt Collection announced for Switch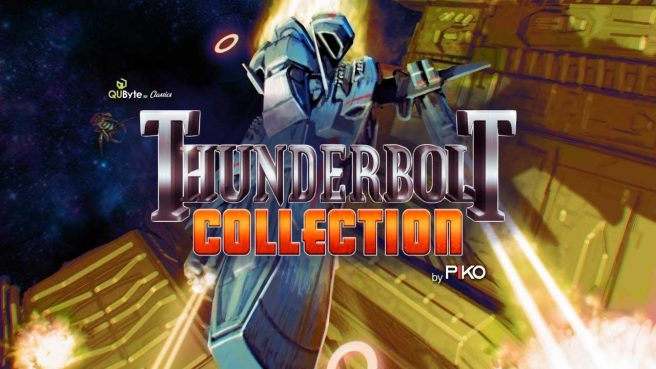 QUByte Classics: Thunderbolt Collection has been announced for Switch and will be available in just a couple of weeks. Everyone will be able to pick it up as of August 4, 2022.
This new collection includes two vertically-scrolling shoot 'em up titles. QUByte's port includes the 8-bit and 16-bit versions of the game, both with official English localization and new features such as control remapping, different screen types, and save states.
Here's a bit of additional information:
Your goal is simple: destroy all the enemies that will come until you reach the final boss of the stage, make it easier and faster as you collect items and power-ups to enhance your health bar, increase your speed and upgrade or acquire new weapons. You'll lead humanity to survival.

Key Features:

– Well balanced difficult in comparison to other games of the genre
– Weapons and power-ups variety
– Well thought and effective weapon system
– 4 screen filters
– 3 screen types
Have a look at a trailer for QUByte Classics: Thunderbolt Collection below.
We'll be seeing the new Thunderbolt for Switch as a digital download on the eShop. Currently there's no word on pricing.
Leave a Reply