Radiation Island due out on Switch next week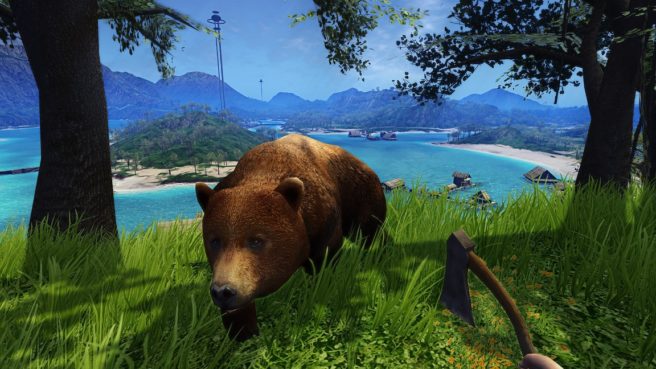 Previously released on mobile and Steam, Radiant Island is now coming to Switch. The European eShop has it down for a February 22 release.
Radiation Island is a first-person survival adventure game set in an open world environment. The premise is that, as part of the "Philadelphia Experiment", you have become stranded in a parallel, alternate reality.
Continue on below for more details and a trailer for Radiation Island.
Radiation Island is a survival adventure game where you craft your own destiny in a huge open world environment. As part of the Philadelphia Experiment you have become stranded in a parallel, alternate reality. Discover this new and mysterious world, with all its surprises. Use everything you find to survive it and solve its puzzle to get back to the real world.

Follow your own path in an environment of breathtaking beauty and gigantic scope. Explore huge forests inhabited by dangerous wolves, bears and mountain lions. Investigate abandoned villages and old military compounds where zombies guard vital tools, weapons and clues to the secrets of this world. You can even swim and dive, if you can avoid the hungry crocodiles.

Hunt wild animals, fish or gather fruits to overcome hunger. Mine for resources and craft weapons, tools and basic vehicles. Find hidden treasures, equipment and fire arms to prevail in a world full of perils: radiation, anomalies, harsh weather and enraged zombies.

Experience the full day-night cycle and face the dangers of darkness and cold.
Source: Switch eShop
Leave a Reply