Rage in Peace lands on Switch next month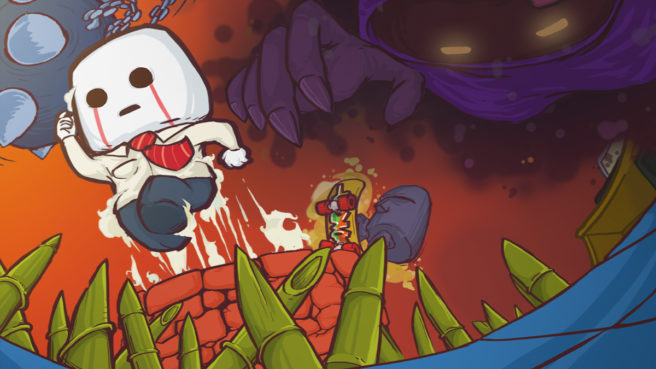 At the end of July, it was announced that Rage in Peace is on the way to Switch. The North American eShop now shows a release date of November 8.
Rage in Peace is a side-scrolling adventure game from Toge Productions, the developer of Ultra Space Battle Brawl. Find more details and a trailer below.
Rage in Peace is a side-scrolling adventure game that tells the story of Timmy Malinu, an emotionally numb 27 years old actuary who only has one dream that sets him apart from most people: to die asleep in his pajamas, in the warmth of home, in peace, and with no drama.

On one fateful day, a Grim Reaper appears bearing news that Timmy will die today. With his head cut off. But the Grim Reaper did not specify when, where, or what will kill Timmy, giving him one final chance to realize his dream.

But achieving his dream will not be an easy task for Timmy. To reach his home, Timmy will have to avoid all the traps and obstacles that mysteriously show up to stop him from "cheating" death. Surprise and memorization will be the key for you to help Timmy postponing his demise, receive inner peace, and dying the way he always wished to.
Rage in Peace will cost $12.99 on Switch.
Source: Switch eShop
Leave a Reply