Rain on Your Parade getting new DLC this month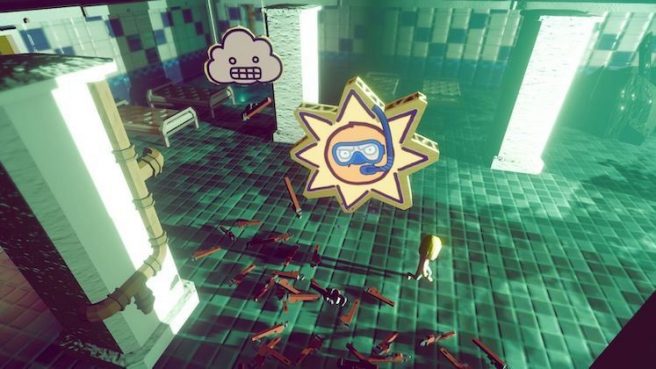 Unbound Creation has announced major DLC for Rain on Your Parade. It comes with new levels, powers, developer commentary, and more.
For more information about the upcoming DLC, continue on below.
New Levels

You wanted more content, and we're happy to provide it! Help a baby dragon in medieval times, get shrunk and explore a kitchen as a mini-cloud, compete in a musical competition, invade new eerily familiar TV shows, games, and more!

New Achievements

You asked for them, and you got them! New challenges to test your skills.

New Powers

Get a brand new universal Cloudy power, usable throughout the whole base game as well! We don't want to spoil too much, but can we say… splash damage? You'll also acquire new temporary powers in certain levels, like one that will definitely help you wake up the whole neighborhood!

Developer Commentary

Replay the base game listening to almost two hours of commentary scattered all throughout. Learn about our design process, challenges we faced, ridiculous bugs we fixed (we think?), and other fun developer insights. You'll hear from Jakub, Dane, and Joe about the ins and outs of what it took to bring you Rain on Your Parade!

Development Museum

See first-hand just how AWFUL the game looked for the first half of development. Explore a little museum of old assets and screenshots, concept art, and scrapped ideas.

More HATS!

If you're pining for more Cloud Fashion, we gotchu!

Good Ole' Spoofs and Gags

If you enjoyed the humor and spoofs of Rain on Your Parade, you'll enjoy plenty more in this expansion. Find all the references to yet more beloved games and shows!
We have a trailer showing off the Rain on Your Parade DLC below.
Rain on Your Parade is out now on the Switch eShop. This new update will launch on December 27.
Leave a Reply