Real-time tactics and stealth game The Stone of Madness announced, heading to Switch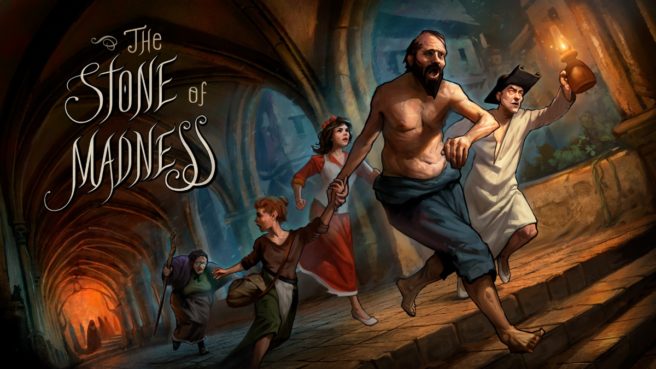 Merge Games and Teku Studios today unveiled The Stone of Madness, a real-time tactics and stealth game. It will release in 2021.
We have the following overview for the game:
The Stone of Madness features a progression system that can both improve and debilitate the individual characters. Each one starts with various traumas and phobias – depending on how you play, their sanity will deteriorate, gaining them a "Stone of Madness" and triggering new disabilities and negative effects such as paranoia, dementia or bouts of violence. This, in turn, increases the game's difficulty. Characters can also unlock positive skills or reverse the negative effects on their sanity by finding "Stones of Clarity" which are scattered throughout the monastery. Some actions may exacerbate phobias and other mental conditions or even trigger new conditions to develop.

At the start of each game the player is given the chance to select an escape plan, the player will discover areas, tools, and new character abilities. Each escape plan differs in requirements and difficulty, and thanks to different escape plans and the randomly assembled monastery, each play-through of The Stone of Madness is truly unique for the player.

With several different escape plans to execute, each with unique stories, objectives, special characters, and other surprises, The Stone of Madness offers a rich, dynamic real-time tactics experience for players. Add in managing psyche through "negative character progression," the traumas and phobias of your escapees in The Stone of Madness add flexible degrees of difficulty to this dynamic stealth and strategy game.
We have the first trailer for The Stone of Madness below.
Source: Merge Games PR
Leave a Reply