Red Faction Guerrilla Re-Mars-tered Switch tech analysis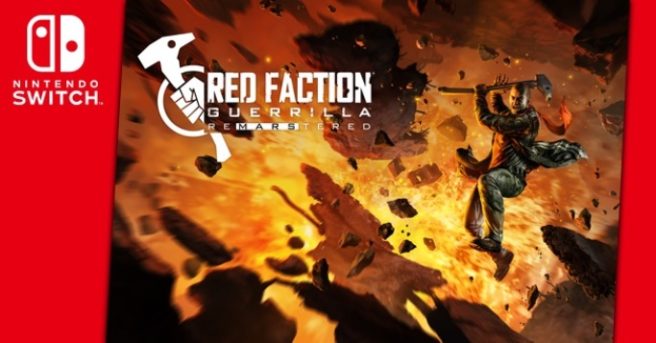 Red Faction Guerrilla Re-Mars-tered is the latest port to arrive on Switch. How does the game hold up? Digital Foundry examines things further in its latest analysis.
Of course, one of the aspects to go over first is resolution. If performance mode is enabled when docked, you'll see resolution bounce between 792p and 900p. Going with quality mode instead keeps the action at 900p.
Meanwhile, for quality mode when playing handheld, you'll see a resolution of 576p. Performance mode can have it dip to 360p when there's a lot happening on screen.
Quality mode features increased detail at a distance and ambient occlusion. There's also a 30 frames per second cap here. On the other hand, performance mode can allow for up to 60 frames per second.
Finally, here's a closer look at the different modes as far as frame rate goes:
Portable, quality mode
– The most stable mode
– Capped at 30 FPS
Docked, quality mode
– Targets 30 FPS
– More frame rate issues
– Dips as low as 14 FPS
Docked, performance mode
– Mostly above 30 FPS
– Not getting close to 60 FPS
Portable, performance mode
– Unstable frame rate
– Doesn't tend to hit 60 FPS
You can watch the full analysis from Digital Foundry below.
Leave a Reply