Republique listed for Switch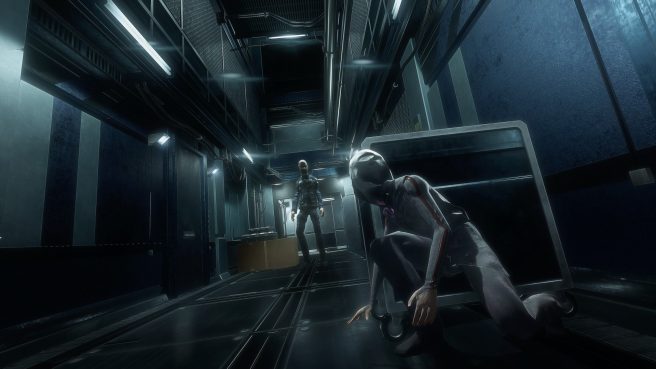 The stealth-action game Republique could be heading to Switch. A listing for the game has appeared on Nintendo's website, though the page is entirely inaccessible at the moment. If accurate, Republique could be lined up for release on February 25 with a price point of $9.99.
For those that haven't heard of Republique previously, check out the following overview and trailer:
Players finally take full control of Hope, a young woman held captive inside Metamorphosis, a shadowy totalitarian state ruled by the omnipresent Overseer. By hacking into this secret nation's elaborate surveillance network, players and Hope begin a treacherous and thrilling journey to freedom.

Thrilling, Topical Stealth-Action – Communicating using a stolen phone, Hope contacts the player and asks them to hack into the nation's surveillance system, assume control, and guide her out of the clutches of the omnipresent Overseer. Players expand their control over surveillance cameras and other network-enabled devices, growing into an active threat to the Overseer and his grip over his shadowy nation.

Key Features – Play five thrilling episodes and unlock powerful hacking abilities in OMNI View. Solve immersive puzzles and make strategic choices. Use the stunning 3D map of Metamorphosis. Listen to innovative developer commentary.

All-Star Voice Actors – République introduces Rena Strober as the voice of Hope. An all-star voice talent team includes Jennifer Hale (Commander Shepard, Mass Effect series) as Hope's mentor, while David Hayter (Solid Snake, Metal Gear Solid series) gives voice to a revolutionary and ghost in the political machine. Veteran voice actors Khary Payton (Batman: Arkham Origins), and Dwight Schultz (killer7) are also featured.
We'll keep an eye out for any official news regarding Republique on Switch.
Leave a Reply