Resident Evil 5, Resident Evil 6 Switch tech analysis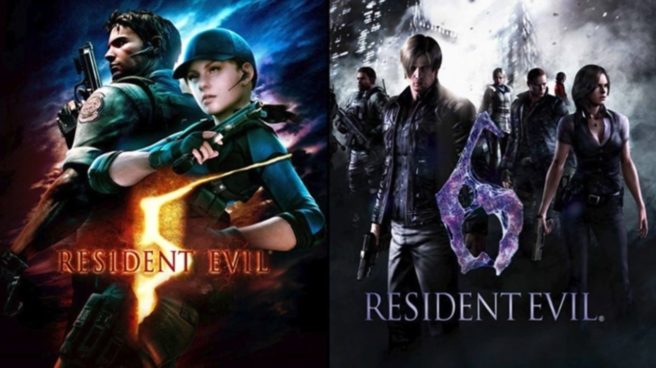 After Capcom offered demos for Resident Evil 5 and Resident Evil 6 on Switch this week, Digital Foundry examined the two games in greater detail. The bottom line is that they seem to be a bit of a mixed bag if you're considering the technical side of things.
Here's the full roundup of information:
Resident Evil 5
– 1080p docked
– 720p in portable mode
– AA is a little blurrier than PS4/Xbox One
– Switch version is based on the PS4/Xbox One release
– Object motion blur has been disabled on Switch
– Shadows slightly lower on Switch
– Uncapped frame rate, leading to unstable performance
– Usually at or above 30 frames per second, with occasional dips
– Frame rate is similar in docked and portable modes
– Performance further lowers in multiplayer splitscreen
– Loading times slower on Switch than the Xbox 360 original
Resident Evil 6
– 1080p docked
– 720p in portable mode
– Looks similar to other console versions
– Performance less stable than Resident Evil 5 on Switch
– Frame rate hangs between 25 and 35 FPS in most instances
– More time below 30 than Resident Evil 5
– Frame rate a lot worse in Chris' chapter
– Splitscreen mode frame rate even worse than Resident Evil 5
Take a look at Digital Foundry's full analysis below.
Leave a Reply