Retailer listing may point to Switch version of Sword Art Online: Alicization Lycoris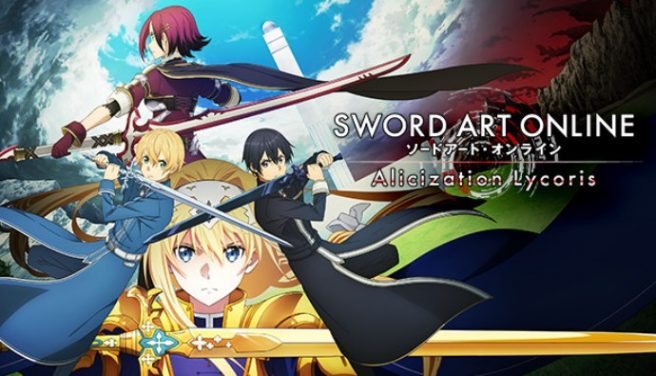 Sword Art Online: Alicization Lycoris isn't on Switch at the moment, but that could be changing in the future.
EB Games Australia issued a marketing email to consumers earlier today regarding news shared from this week's Nintendo Direct Mini: Partner Showcase. However, Sword Art Online: Alicization Lycoris was included despite not being announced for the platform.
EB Games Australia also has a listing up for a Switch version on its website. Vooks points out that the tentative boxart has Bandai Namco's new logo rather than the one that was in use when the game initially launched. Other than that, the listing has a general 2022 release window.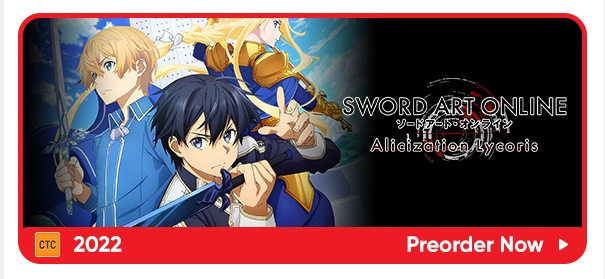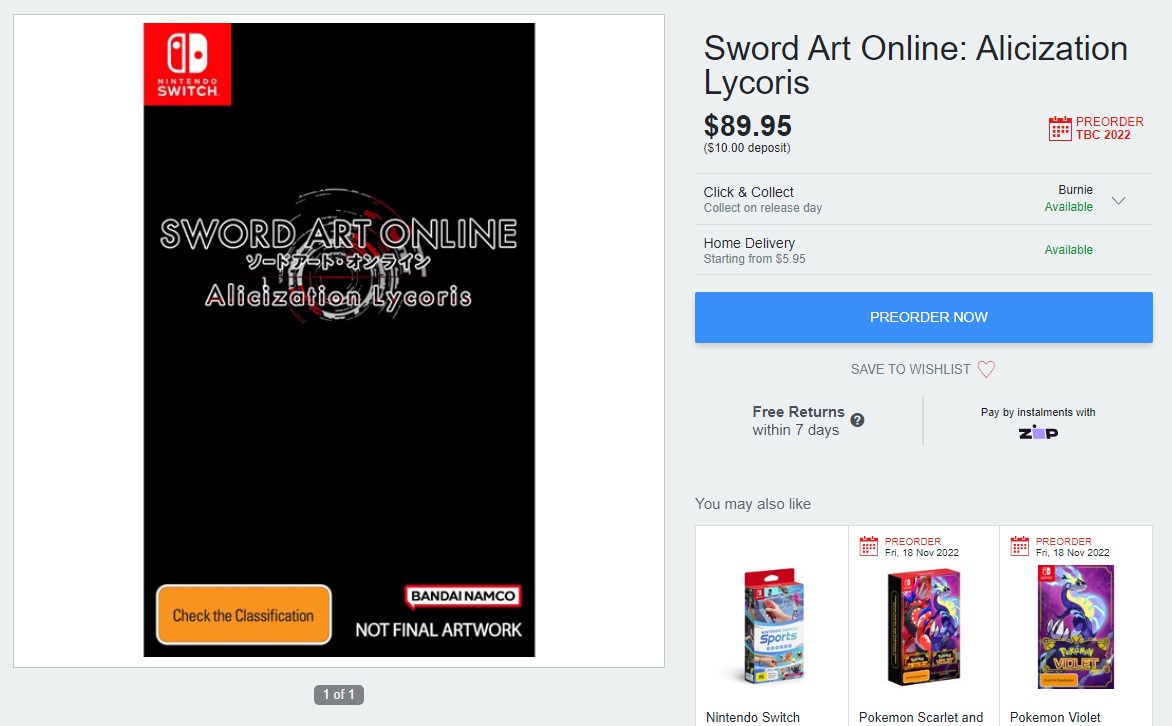 Here's a bit of information about Sword Art Online: Alicization Lycoris:
They always shared the same moments. They thought it would be like this for eternity.

Kirito awakens in a completely unknown virtual world, but something about it feels a bit familiar…

Set in Underworld, an expansive world introduced in the SWORD ART ONLINE anime, Kirito sets out on adventure in the series' latest RPG!

Enjoy seamless, action-packed real-time battles using a combination of sword skills, sacred arts, and your favorite SAO characters!

Kirito meets a boy named Eugeo. Somewhere deep within their hearts is a lingering promise. To fulfill that promise and avoid losing each other, they set out on adventure together. Nothing will keep them from reaching their goal.
We also have the following trailer:
Sword Art Online: Alicization Lycoris originally released in July 2020. If we do end up seeing it on Switch, this wouldn't be the first time that Bandai Namco brought a game from the series to Nintendo's console after the initial launch. Sword Art Online: Hollow Realization and Sword Art Online: Fatal Bullet appeared on Switch later on.
If the game does end up being announced for Switch, we'll be sure to let you know.
Thanks to luke for the tip.
Leave a Reply