Retro-inspired side-scrolling city-smasher Gigapocalypse announced for Switch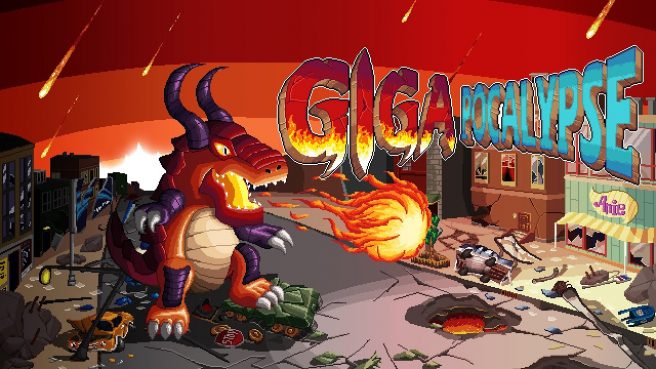 The retro-inspired side scrolling city-smasher Gigapocalypse is making its way to Switch, publisher Headup Games and developer Goody Gameworks revealed today. A release is planned for June 2, 2022.
Gigapocalypse was inspired by a number of different films and video games. The team looked at Kaiju monster movies such as Godzilla and King Kong plus gaming classics like Rampage.
The game lets players control "Gigas" as they reduce cities to rubble as they create their own monster apocalypse. We have a bit of additional information below.
With every run you undertake to try and get to each location's boss, your Giga will become more powerful and earn mutation points. Spend these points to upgrade your Giga with new mutations, skills, skins, and even up to five tiny minion pets who will accompany you on your outings of urban destruction. Take care of your Giga in Tamagotchi-style minigames and decorate your Giga's home with cool items that will improve your Giga and make them even more menacing.

Gigapocalypse offers nine monsters to choose from – three 'Old Gods', three prehistoric monstrosities and three horrors from outer space. You can take these beasts of destruction into a host of fun city locations from across multiple timelines, ranging from the Wild West to the modern day.
And here's a trailer:
Gigapocalypse will arrive digitally on Switch upon release.
Source: Headup Games PR
Leave a Reply