Revenant Saga also hitting the North American Wii U eShop on July 6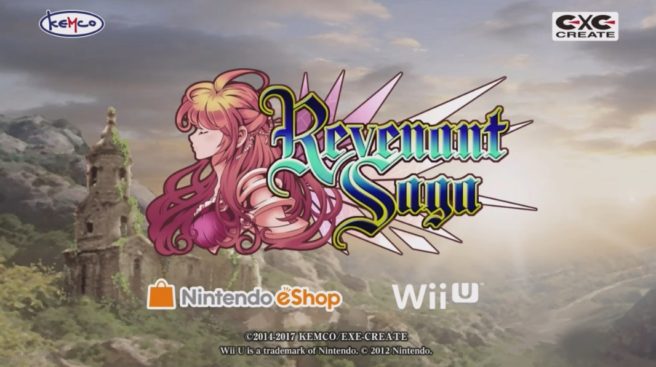 We previously heard that Revenant Saga is slated for July 6 on the European Wii U eShop. Now we can say the same for North America as well.
Revenant Saga will also arrive stateside on July 6. The RPG will set you back $9.99.
Read up on an overview and view a trailer for Revenant Saga below.
After being turned into an immortal being known as a "Revenant" and learning of the existence of a demon within him, Albert sets out on a journey to make the person who did this to him pay with their very life. However, as he runs into others along the way dealing with their own figurative demons, what is the answer he finds…?

Boasting a story that blurs the lines between good and evil, and plenty of content to go around, this is one title not to be missed! This includes a variety of unique subquests, in-battle transformation systems, as well as a weapon forging system allowing players to make entirely unique weapons as they battle in turn-based battles with 3D animation!
Leave a Reply