Rhythm action game Rhythm Sprout confirmed for Switch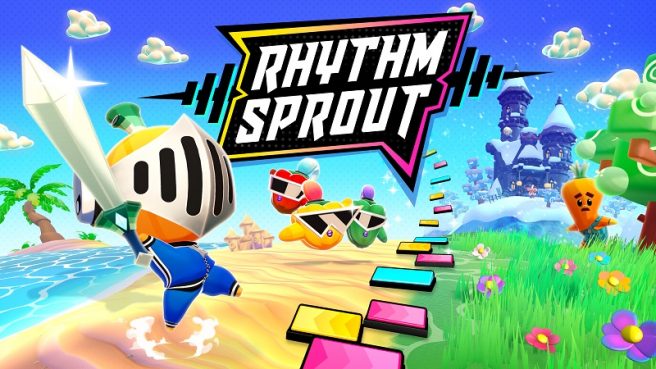 Publisher tinyBuild and developer SURT confirmed today that Rhythm Sprout, a rhythm action game, will be released on Switch. As the project is still very much in development, a release window hasn't been determined at this time.
The premise behind is that the Vegetable Kingdom is under siege by King Sugar Daddy's army of sweets. It's up to the Rhythm Sprout to save the day without missing a beat.
Rhythm Sprout takes inspiration from games such as Muse Dash and Taiko no Tatsujin. In it, players tap along to the beat as the heroic onion Sprout marches into battle with a spring in their step. Other than the rhythm gameplay, it's possible to explore the Vegetable Kingdom, meet its inhabitants, and more.
The title features a simple three-button control scheme, though there's also a Sugar Rush score-multiplier mode for those looking for more of a hardcore experience. Every stage even has a unique environment to bounce through, not to mention its own cast of villains. There are over twenty story stages, side-stories, bonus levels, unlockable modes, and mini-games.
Here's a trailer for Rhythm Sprout:
Rhythm Sprout will be showcased at PAX East 2022 this weekend, and fans can also see what the game has to offer by trying out a demo on Switch featuring three stages with multiple difficulty levels.
Access the official website here.
Source: tinyBuild PR
Leave a Reply