Rhythm game Kizuna AI: Touch the Beat! announced for Switch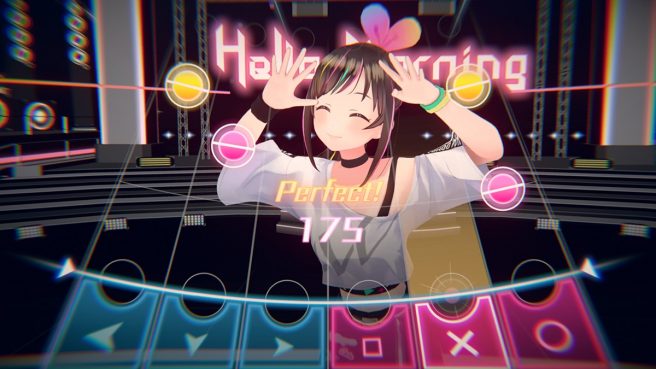 Gemdrops has announced Kizuna AI: Touch the Beat!, a new rhythm game for Switch. It will be available on April 27, 2023.
First information can be found in the following overview from Gemdrops:
Meet "Kizuna AI" within the virtual space. A rhythm game you play with Kizuna AI !

With the newly added "Non-VR Mode" you can play even without a VR device! Freely move around the stage in "View Mode"

Songs and Downloadable Content

Includes 15 popular songs sung by Kizuna AI, including the popular "Hello, Morning" which boasts 2.17 million views. Additional songs, costumes, and other downloadable contents are planned after the release.
And here's a trailer for Kizuna AI: Touch the Beat!:
Kizuna AI: Touch the Beat! will be sold digitally in the west. In Japan, however, a physical release is in the works. Gemdrops is even planning a limited edition that contains a special box, penlight, scarf towel, neck strap, card case / special staff card, silicon band, and a concert ticket (with individual number, cannot be used).
You can access the official website for the game here.
Leave a Reply