Rhythmic and tactical space shooter Project Aether: First Contact in the works for Switch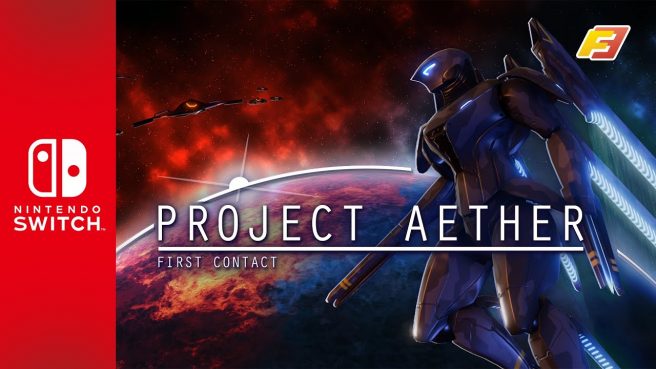 The rhythmic and tactical space shooter Project Aether: First Contact is coming to Switch Forever Entertainment and Sleepy Spider Studios have announced. Though there's no word on a specific release date currently, we'll be seeing it soon.
Here's some information about Project Aether: First Contact as well as a trailer:
As a threat from beyond looms over the solar system, Project Aether is ready to deploy! Take control of the powerful Aether mech in this rhythmic and tactical space shooter which combines classic arcade-style twin-stick action with stunning 3D environments and an engaging sci-fi story!

Fight the alien threat across 9 unique levels, each with a powerful boss to defeat.

Customize your mech's loadout with an assortment of powerful weapons, including the rapid fire assault rifle, high impact railgun, concentrated particle beam, and more.

Choose your own approach to combat. Pick your foes off with ranged weapons, or get in close with devastating sword strikes. Adapt your tactics to the scenario at hand.

Use the enemy forces to your advantage! As you damage foes they become primed for a powerful EMP blast, which will destroy them and any ships caught in the blast.

Prove your prowess with boss rush and survival modes, and get your name on the leaderboard!

Build and upload custom missions to the Steam Workshop, and play community levels!

A range of difficulty modes allow hardcore players to experience the ultimate challenge, while providing a more forgiving experience for genre newcomers.
Project Aether: First Contact will be sold digitally for Switch via the eShop. Stay tuned for a final release date and pricing.
Leave a Reply