Rick and Morty coming to Rocket League, confirmed for Switch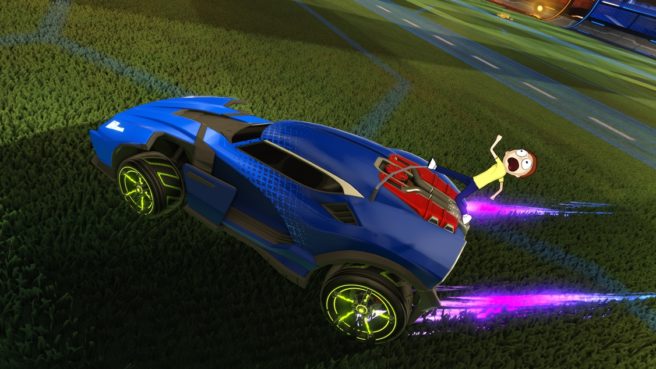 Psyonix has teamed up with Adult Swim and Adult Swim Games for a new partnership within Rocket League. As part of the game's second anniversary update, players will have access to free customization items. Rick and Morty will be available as Antennas, along with 'Cromulon,' 'Mr. Meeseeks,' and 'Mr. PBH' Toppers, an 'Interdimensional GB' Rocket Boost, and 'Sanchez DC-137' Wheels. The 'Cromulon' Topper can drop as a Painted item as well.
Switch owners won't have to worry about being left behind. On Twitter, Psyonix confirmed that the same content will be distributed on Nintendo's platform.
Yes!

— Rocket League (@RocketLeague) June 28, 2017
Rocket League will be out on Switch this holiday.
Leave a Reply