Rogue Company out now on Switch with three versions, cross-play and cross-save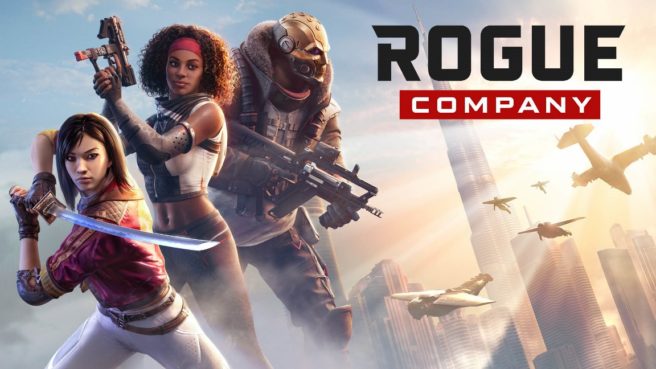 Rogue Company, the team shooter first announced for Switch during a Nintendo Direct last September, is getting released today. Hi-Rez Studios and First Watch Games have launched the title as an eShop download.
Hi-Rez says that players will initially gain access to an early beta ahead of the full release later this year. It's being sold in three different versions:
– Starter Founder's Pack – $14.99 (€14.99 / £11.99)
– Standard Founder's Pack – $29.99 (€29.99 / £24.99)
– Ultimate Founder's Pack – $59.99 (€59.99 / £49.99)

All Founder's Packs give players:

● Early access to Rogue Company
● Six core Rogues to choose from: Dima, Dallas, Ronin, Anvil, Trench and Saint
● Squad Unlocked – 2 bonus Founder's Pack Rogues: Phantom and Chaac
● Rare Spray – Founder
● Epic Emote – Superstar Dance
● Rare Outfit – Speed Demon Ronin
● Epic Wraps – Solar Flare

The Standard Founder's Pack also gives:

● Six additional Rogues
● Rare Outfit – Extermination

For the complete Rogue Company experience, the Ultimate Founder's Pack gives players more exclusive outfits, emotes, sprays and 1500 Rogue Bucks to spend in game. For the full list of exclusive content for each Founder's Pack please visit roguecompany.com/founders
Rogue Company supports cross-play and cross-save across Switch, PlayStation 4, Xbox One, and PC.
Below are a few different videos for Rogue Company:
Source: Hi-Rez Studios PR
Leave a Reply