Rogue-lite-action-RPG Heroes of Hammerwatch – Ultimate Edition announced for Switch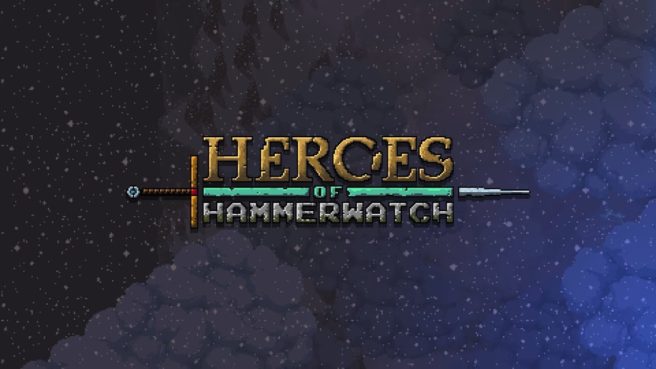 Developer Crackshell and publisher Blitworks have just announced that fast-paced rogue-lite-action-rpg Heroes of Hammerwatch will be coming to Switch. Check out an overview and the announcement trailer below.
Crackshell and BlitWorks are proud to announce that the acclaimed fast-paced rogue-lite-action-rpg Heroes of Hammerwatch will release on July 30th on Nintendo Switch in its most complete form, as this Ultimate Edition comes with all the DLCs!

Heroes of Hammerwatch, sequel to the 2013 acclaimed indie classic Hammerwatch, is set in the same universe and expands upon it in every way. Be prepared to encounter endless hordes of enemies, ferocious bosses, traps, puzzles, secrets and lots of loot, as you battle your way through procedurally generated dungeons to reach the top of the Forsaken Spire.

In this rogue-lite with a lot of persistent progression you will start each run in Outlook, a town which you can upgrade to grant your heroes with various enhancements that will further help you in your quest. The heroes themselves will also remain persistent; you can even bring your own heroes to your friends' game!

FEATURES

– Online Co-Op: Have up to 3 friends to join the dungeon crawling madness.
– Town upgrades: Revamp 10 different buildings to grant your heroes with various enhancements.
– 9 different classes: Each one with unique stats, abilities and play styles.
– Over 100 unique items of various rarities.
– Includes all 3 DLCs: Witch Hunter, Pyramid of Prophecy and Moon Temple. With many additional skills, items, areas to explore, 2 new game modes, 2 new classes and much more!
– New Game+: Get ready for a real challenge, and even if you beat it, the challenge never ends!
Heroes of Hammerwatch is expected to launch on the Switch eShop on July 30.
Source: Blitworks PR
Leave a Reply