Roguelike farming RPG Garlant: My Story heading to Switch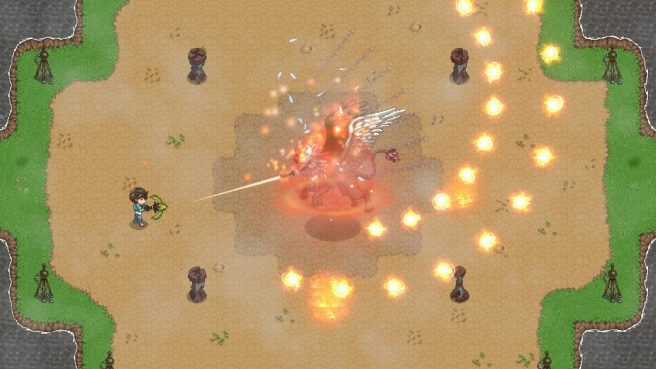 As part of its Tokyo Game Show reveals, Gamera Games announced today that it's partnering with Flt Studio to put Garlant: My Story on Switch. Look for it in Q4 2023.
Garlant: My Story features roguelike, farming sim, and RPG elements. We have more information about it in the following overview:
Garlant: My Story is a Chinese indie game that blends different mechanics such as roguelike gameplay, combat, management, and farming. Players will become hunters who just arrived to the derelict town of Gāranto, eager to start a new chapter of their lives in this small, decadent town. Facing off against infected monsters, players will revitalize the whole town and write their own adventure story.

To handle the monster invasion, players will need to explore various areas and face a wide range of creatures, bosses, and even the dreadful Crystal Tower. Throughout the adventure, players will have to gather materials and resources to strengthen their character and defeat monsters to obtain equipment. As the difficulty of combat gradually increases, players will need to combine their equipment and skills cleverly, using varied combat techniques to defeat powerful enemies and achieve final victory.

Garlant: My Story is not only a game about combat. Players will also have to craft, farm, and interact with the town's people, which will not only provide additional resources but also grant support during combat. As the game progresses, players will have the opportunity to expand their farms, confront more formidable enemies, and obtain more rare materials and equipment.
View a trailer for Garlant: My Story as shown during TGS below.
Announcement Trailer
Leave a Reply