Roguelike Hero announced for Switch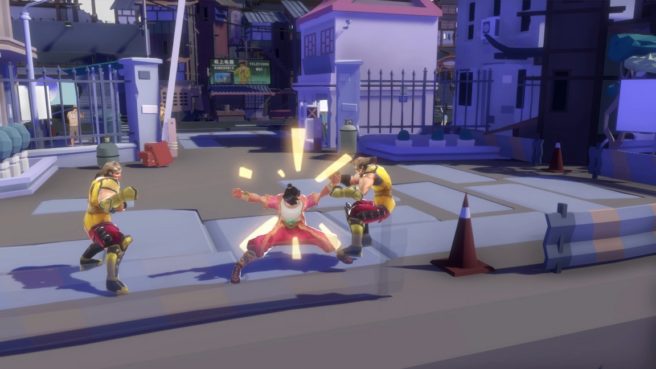 Publisher X.D. Network and developer Carrya.Tec have announced Roguelike Hero, an action title inspired by Stephen Chow's trolling comedy style. The game is in development for Switch and other platforms.
Here's an overview of Roguelike Hero, along with a trailer:
Lead producer Shan Jun said that "Heroes in Chinese Swordsman fictions are always righteous, powerful and honorable. That's too far-fetched." Creating a character growing from shameless nobody would be much more interesting in those settings. These ideas translate into absurd mechanics in the game such as the dirty fighting style that doesn't shy away from throwing one or two sucker punches into the mix and the spit attack that can stun enemies.

Roguelike hero is a "silly" action game. Players play as a walk-on actor, struggling to get a good role. Each stage is a action movie set piece and players fight though various enemies with absurd and silly ways to complete the filming. There are a big amount of trolling weapons and moves such as the fart counter move and spit attack. Players will be able to see more silly and interesting implementation of classic action game mechanics and witness the growth of the clownish, hilarious yet justice and brave protagonist.

What to expect from Roguelike Hero:
Playing as a hero that doesn't deserve to be called one
Absurd mechanics, animations and features that would make you laugh so hard
A unique comedy plot that I will not spoil it for you right now 😛
Huge pool of enemies variants and endless combination potentials
Huge pool of item and gears to make each playthrough unique
A variety of bosses that are challenging and fun
A fun combat system that enables both button mashing and skilled gameplay
Roguelike Hero will support English, Japanese, traditional and simplified Chinese language options upon release.
Source: X.D. Network PR
Leave a Reply