Roguelike/RPG Pixel Heroes: Mega Byte & Magic coming to Switch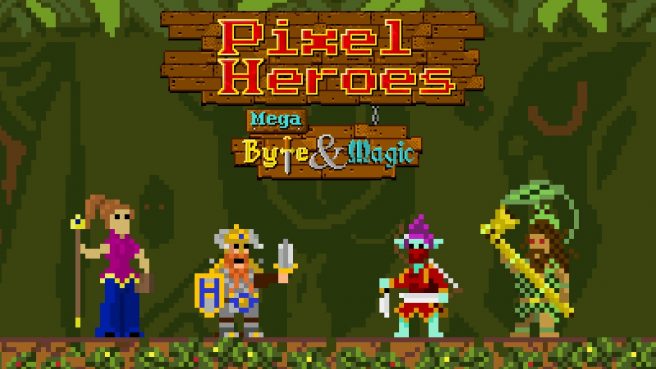 Publisher Headup Games and developer The Bitfather have announced that Pixel Heroes: Mega Byte & Magic, a roguelike/RPG, is coming to Switch. A release is planned for November 5.
The game "transports you back to the 80s to deliver an old-school experience that draws on elements of the RPG and roguelike genres." It comes with 33 hero classes to unlock, with each one having their own individual skills and attributes. Also included are four unlockable campaigns that have their own final dungeon and boss. As far as weapons go, there are many procedurally generated axes, spears, spells, crossbows, and more.
The main gameplay of Pixel Heroes: Mega Byte & Magic involves selecting three heroes for your party and taking them on a journey that's different each time you start a new game. As a roguelike, permadeath comes into play.
One new aspect for the Switch version is an Arena mode. Here players can freely choose a party from the entire hero pool and take them into a series of infinite battles that get harder as you progress. Additionally, special bonus effects can be selected to modify the next battle.
Take a look at a new Switch trailer for Pixel Heroes: Mega Byte & Magic below.
Source: Headup PR
Leave a Reply