Roguelite platformer Vagante heading to Switch this month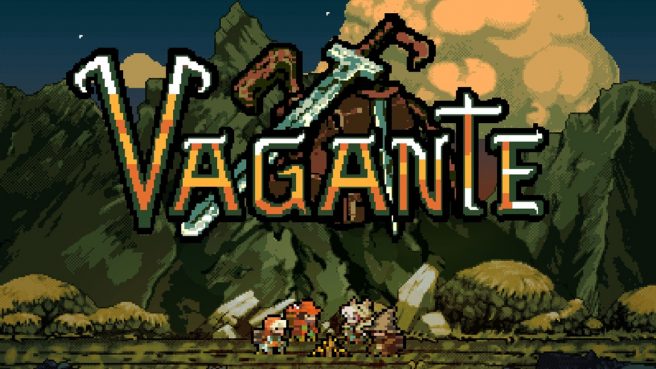 BlitWorks has announced that it's working together with developer Nuke Nine on console ports of Vagante. As part of that, it's been confirmed that the roguelite platformer will be hitting Switch on January 27.
If you're interested in learning more about the game, read the following overview:
Vagante is a very challenging class-based roguelike with emphasis on combat, the art style uses desaturated but warm colors with a bit of a gritty style, influenced by titles like Final Fantasy Tactics, Tactics Ogre and Vagrant Story. In the search for an insurmountable treasure, players can join up to 3 other friends locally or online, and face the dangerous dungeons inhabited by fierce creatures and bosses.

The quality of the game and the organic growth in the number of players caught the attention of BlitWorks (which has previous experience working on other roguelites with online multiplayer, such as Spelunky 2 and Heroes of Hammerwatch: Ultimate Edition) to port and publish the game to consoles, thus enabling many new players to discover the fascinating world of Vagante.

Key Features
– Support for up-to 4 players Local and Online Co-op – Join your friends and jump into the adventure!
Class-based, Choose How You Play – Choose a unique class, skin, and background, then customize your character further as you play with your choice of unique class skills at each level.
– Procedurally Generated Dungeons – With procedurally generated levels, no two runs are ever the same, allowing for countless hours of gameplay.
– Permadeath and permanent specializations unlock system – As players progress further in the adventure, they will count with a broader range of playstyles, their characters won't be technically stronger but instead their experience and learnings will make their skills improve over time.
– Enchanted Items – Discover magic items that bestow powerful enchantments and game changing abilities.
– Discover Secrets – Keep track of unlocked classes, backgrounds, music, and more in the Book of Secrets.
– Explore a Rich World – Explore four unique areas each with their own set of dangers such as monsters, unique bosses, and traps.
– Tough, but Fair – Play a game designed for players looking for a challenging but rewarding experience.
Get a look at a trailer for Vagante below.
Nuke Nine will cost $14.99 / €13.99 on the Switch eShop.
Source: BlitWorks PR
Leave a Reply