Roguelite twin-stick shooter I, Dracula: Genesis to be released on Switch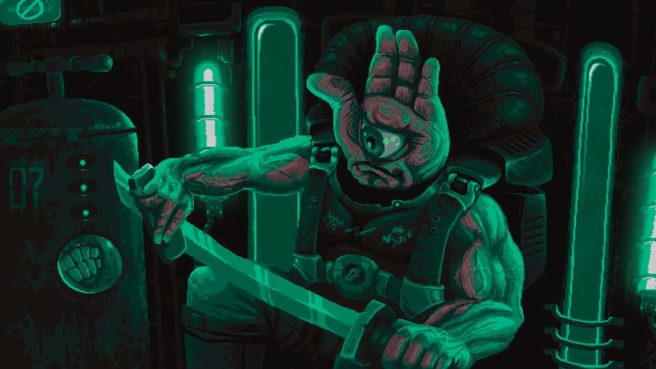 The roguelike twin-stick shooter I, Dracula: Genesis Moregames is in the works for Switch, developer Moregames has announced. It's expected to launch on Switch sometime after its appearance on Steam Early Access.
Here's an overview of the game:
If you enjoy your typical Roguelite/Roguelike experience, this is what you're going to find here – times a dozen. Procedural generation, lots and lots of upgradeable weapons, spells, perks, alien artefacts, strange technological and magical devices, enemies, NPCs, traps, custom events and hidden shops. So many of those, you'll feel overpowered. On the surface it is a beautiful isometric twin-stick shooter, but inside there's a huge emphasis on depth, variety, replayability and discovering all those amazing synergies that make your eyes pop!

The year is 420 a.c. (After Cataclysm). Whatever you knew as the Earth, no longer exists. Physics laws as you knew, no longer apply. Monsters, demons, aliens, crazy robots are everywhere, only Hunters can survive this harsh environment – and you are one of them. Right now there's a handful, but we're growing new in our secret chambers as we speak.

If you don't like guns you have, why not just break them for parts? Or wait until you find the exact mod that takes it to the next level? Tough choice. And they have random affixes too. But wait, there's more.

A hard game to get into, and even harder to master. Just like it should be for your hardcore gaming itch, right? You will die a lot. And more. Don't even think you can get away until you discover all there is to it. If challenge is not for you – beware! Over 160 enemies and 20 bosses, and growing.

Discover and master over 1200 items: relics, weapons, skills, perks, relics, alien artefacts, consumables, actives and passives. Learn how they work and combine, break the game as you like. Build powerful synergies and obliterate everything – enjoy all the marbles! But if you still think something's missing – tell us. Work goes on, we are very greedy, craving to have absolutely everything!

Meet some of the weirdest folks in this Universe, and negotiate to your advantage. Gamble, trade, buy, everything.
And a trailer:
Leave a Reply