Rompers is this week's Arcade Archives title on Switch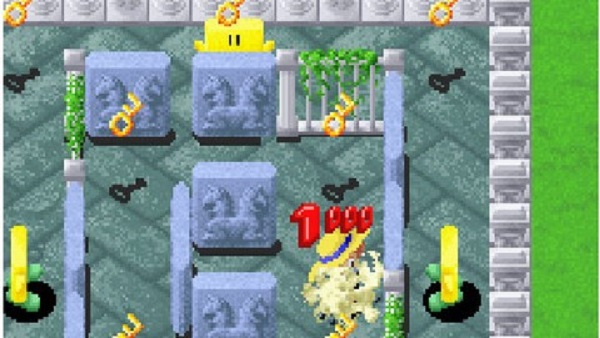 Hamster has announced that Rompers will be the next Arcade Archives game making its way to Switch. Here is some more information on the game.
Rompers was originally released by Namco in 1989, exclusively in Japan. The game is an action-puzzle game in which you take control of a farmer collecting keys across various levels to rescue his girlfriend. The main gimmick of the title is that, in order to defeat the enemies pursuing you, you must push walls onto them to crush them. Enemies do respawn after having been defeated however, and given the limited amount of walls and the inherent time limit, the goal is to collect every key in each level as fast as possible to avoid defeat.
Arcade Archives Rompers will release digitally on Switch tomorrow, September 15. It will cost $7.99 / €6.99 / £6.29 on the Switch eShop.
Leave a Reply