Rorrim out on the Wii U eShop next month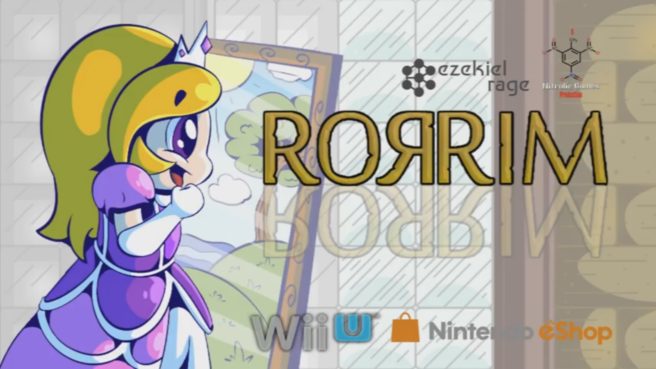 Ezekiel Rage and Nitrolic Games are putting the finishing touches on Rorrim, an upcoming indie game for the Wii U eShop.
Here's an overview:
"Rorrim is a 2D game for the Nintendo Wii U eShop. After finding a magic mirror, a young princess is sucked into the glass of the mirror and finds herself inside a dark and eerie dungeon. To escape the world of the mirror, you have to help her navigate through the dungeon in the real world and in the mirrored world. Enjoy this puzzle maze game by using the Wii U GamePad."
Rorrim arrives on the eShop sometime next month. Watch a trailer below.
Leave a Reply