Ruggnar, a 2D platformer without enemies, coming to Switch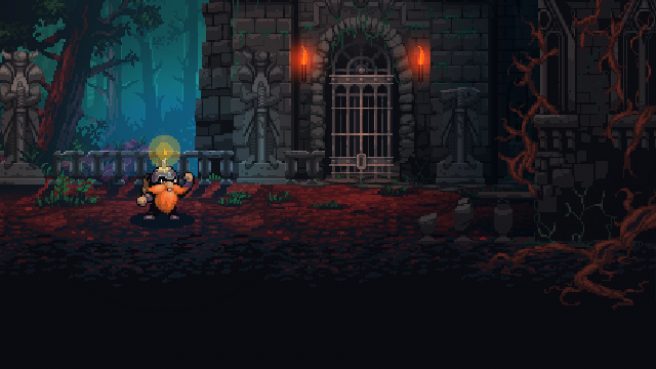 Original (5/16): Publisher PID Games and developer Sword N' Wands have announced Ruggnar. It will be available for Switch in June.
Ruggnar is a platformer, but a bit of a different one at that. While most games in the genre have enemies, there isn't any of that here. Instead players will be dealing with traps like axes, fireballs, and more.
Here's an overview of the game's premise:
As the veins of his city are depleted and the valley is deserted of its inhabitants, rumors of taverns come to Ruggnar's ears. Abandoned places contain incredible treasures that are just waiting to be picked up. Equipped with his bag and a few candles, he goes on an adventure to make his fortune!
Players can use a limited amount of candles to help them progress. Candles can light up the path ahead, activate mechanisms, and more. Everything is presented in a "hand-forged" story mode, though there's procedural generation to extend the experience.
It's also worth noting that players will be able to unlock new abilities in the game. Over at the merchant, candles and equipment can be improved. And as another gameplay element, there are hidden beard dyes, armor, and helmets to find.
Get a look at a trailer for Ruggnar below.
Ruggnar will be sold digitally for Switch via the eShop.
---
Update (6/3): Ruggnar now has a confirmed release date of June 23, 2022.
Leave a Reply