Rumor: More talk of why some games cost more on Switch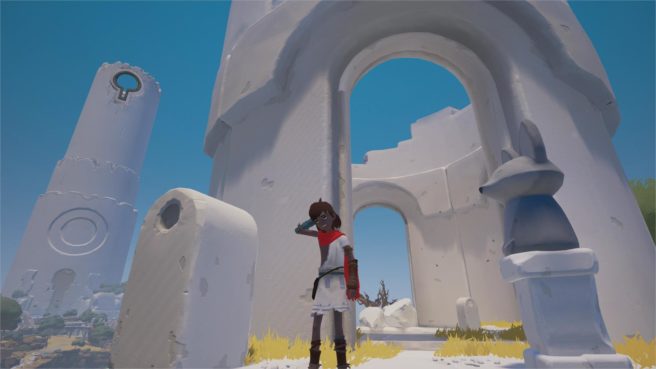 Much has been made of Rime's price on Switch. Unfortunately, you'll have to pay $10 / £10 extra for the game on Nintendo's console in comparison to other versions of the game.
So what's going on here? Well, Eurogamer reports that it comes down to how "the cost of manufacturing a Nintendo Switch game is higher than the cost of making a PS4, PC or Xbox One game, because the cartridges the Switch uses cost more to make than Blu-ray discs."
The size of the cartridge also may impact its cost. Cards come in varieties of 1GB, 2GB, 4GB, 8GB, 16GB, and 32GB. Eurogamer says: "At a high level, the bigger the cart the more expensive it is, although the price may vary according to print run (lower the volume, higher the price, for example – an issue that may affect indie developers who don't expect to shift a huge number of copies of their game)."
You might be wondering why a Switch game would also cost more on the eShop since they're only digital downloads. According to Eurogamer, Nintendo requires that eShop releases cost the same amount as their physical versions "in a bid to keep bricks and mortar shops on-side."
The site further writes that the whole situation has caused some smaller publishers and developers to go the eShop-only route. In the case of Snake Pass, which is a digital download on all platforms, Sumo says "we have no issue keeping the price the same across all platforms digitally. Indeed, it was important to us that people wouldn't be penalized by which platform they decided to purchase."
If there is one tricky thing here, it'd be Puyo Puyo Tetris. The game will be $30 on the eShop, but the retail edition is $40. When going physical, you'll also receive a set of two keychains as part of the Launch Edition – something not offered on PS4. In Europe though, Puyo Puyo Tetris will be £34.99 regardless of physical or digital.
Leave a Reply