Saboteur SiO, a sequel to the original Saboteur games, heading to Switch next week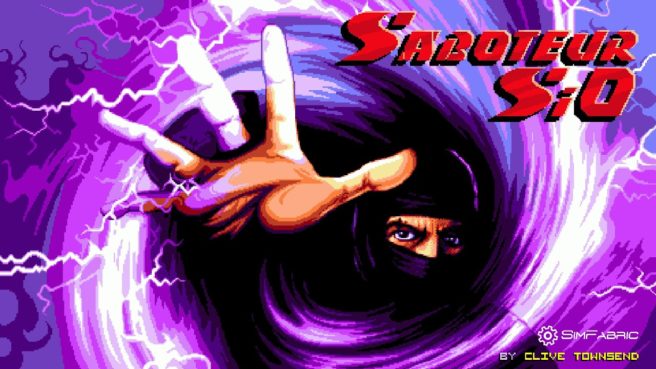 The stealth action adventure game Saboteur released in 1985. It was followed up with the sequel Saboteur II: Avenging Angel a couple of years later, but the series then went on hiatus. Now more than three decades later, a sequel titled Saboteur SiO is heading to Switch.
Saboteur SiO comes from SimFabric and original creator Clive Townsend. It's a throwback to the original games with a similar look and gameplay.
Here's a proper overview of Saboteur SiO, along with a trailer:
Saboteur SiO is the official sequel to the classic retro games Saboteur! and Saboteur II: Avenging Angel.

Travel the world in this original ninja mission, created and developed by the original author, Clive Townsend.

In 1985 Saboteur! received the prestigious award "The Crash Smash" from Crash magazine and was high-rated with a 93% score. In 1987 Clive made the sequel Saboteur II: Avenging Angel – the first video game to feature a female protagonist – Nina – sister of the ninja from the first game. Now, after over three decades, SimFabric in collaboration with Clive Townsend have prepared the next installment in the Saboteur saga.

– 19 Special story-related achievements.

– All new levels, enemies, and story by Clive Townsend.

– Original Soundtrack by: Sean Fountain, Geovarius, Zoltar Dreamusic, and Jeroen Tel.

– Original Retro graphics and extra screen modes for ZX Spectrum, Commodore 64, Amstrad CPC, and Game Boy.

– 9 Language versions – English, Polish, French, Italian, German, Spanish, Russian, Portuguese, Czech.

Retro options:

– Scanlines.

– CRT Moire.

– Retro, Modern, and 'Original' title and menu.

– Retro and Modern in-game panel.
Saboteur SiO is due out for Switch on September 18 for $10.99.
Source: Switch eShop
Leave a Reply