Samurai Jack: Battle Through Time – new details on the story and more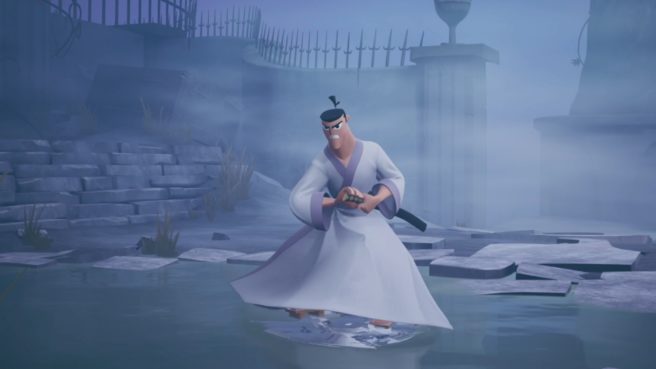 Samurai Jack: Battle Through Time, a new game based on the television show, was announced earlier this week. Adult Swim Games followed that right up with a panel at PAX East 2020 that featured series creator Genndy Tartakovsky and head writer Darrick Bachman.
New information from that panel was revealed, including details on the game's story. We've rounded up the various tidbits below.
– Voice actors from the TV show are back
– Returning characters like the Scotsman
– Draws on the lore and story of the series itself
– Picks up at the series' finale
– Ashi realizes she has Aku's power within her and opens a portal in time
– She's traveling with Jack to destroy Aku, who knows his time is done
– Aku launches one last ditch effort while they're in the time tunnel and knocks Jack into a pocket of time where he's trapped
– Jack is trapped in between time where he has to face everything that he's ever encountered
– Aku is basically the puppet master and trying to keep him trapped
– Everything you've watched you can now play all over again
– Approached the story like doing another episode of the series
– Trying to utilize game mechanics and take advantage of the fact that Jack doesn't know anything about this world
– All of these things that were familiar and friends start coming at him
– Everything Jack thinks he knows isn't what it seems
– Great character arc where Jack is trying to find his way and losing hope again
– They talked initially about the potential issues with the project, but tried staying true to things like the color palette
– Developers at Soleil are big fans of the series
Samurai Jack: Battle Through Time will be out on Switch this summer.
Leave a Reply