Samurai Shodown getting special collector's edition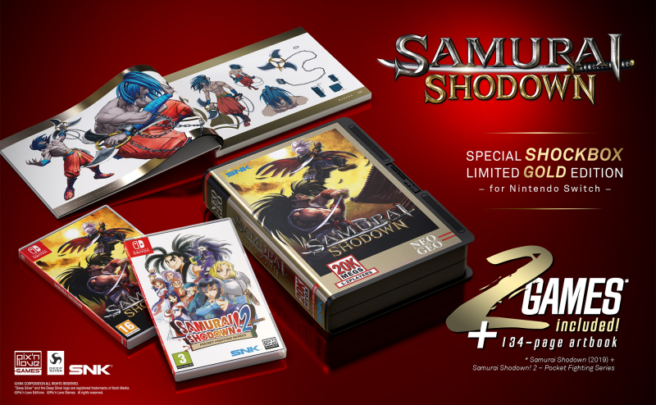 Pix'n Love, SNK, and Deep Silver are teaming up to offer a special collector's edition for Samurai Shodown. Known as the "Shockbox Gold Edition", it includes physical versions of Samurai Shodown and Samurai Shodown! 2 – Pocket Fighting Series for Switch, along with a 134-page art book with numerous illustrations and design documents. 2,500 copies will be produced.
You'll be able to pre-order a copy here on December 18 at 5 PM CET. Shipment is expected in Q1 2020.
Leave a Reply