ScourgeBringer update out now on Switch, patch notes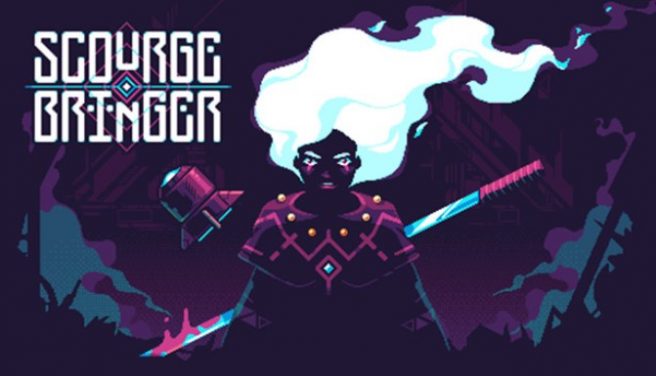 The Switch version of ScourgeBringer recently received a new update. It comes with the ability to save during runs, adaptive difficulty, achievements and stats menus, additional accessibility settings, and more.
Below are the full patch notes:
Adaptive difficulty system

We heard out loud players who are having a rough day with the challenges of ScourgeBringer. We revised how the difficulty works in the game with a new adaptive difficulty system.

This new system is enabled by default for all players (but can be disabled) and will automatically scale down or up the difficulty based on which Realm(s) you are struggling in or successfully clearing. The idea of this system is to follow the players in their progression more smoothly up to being ready for the Chaos Roots.

This system won't make the game harder than its base difficulty, and it will always be disabled in the Chaos Roots, which is where the intended true challenge is.

Our goal is to empower players into finishing the non-Chaos Roots runs with more immediate fun, while keeping the hot sauce for the Chaos Roots.

If such a system doesn't speak to you, you can freely disable the adaptive difficulty in the accessibility settings. This will bring the game back to its unattended difficulty.

Achievements menu within the Nexus Computer

The Nexus Computer now has a menu dedicated to keeping track of your achievements. You can even have custom achievement notifications in-game (which can be enabled from the settings).

Stats menu within the Nexus Computer

The Nexus Computer also got improved with a small stats screen which keeps track of your play time, run count, and other aggregated data.

Saving during runs

You can now "Save & exit" during runs!

Enjoy playing ScourgeBringer in smaller sessions, or manage urgent matters without loosing your un.

Please note that this new save system if not resilient to crashes and ALT+F4'ing. In those cases, the game won't save your run to continue it later. You have to manually select "save and exit".

Fair warning: if you save during a combat, the game will remove 1 HP from your save when loading it. This is to prevent exploiting the save/load to cheese the game. If you save outside of combats, no penalty will be applied.

Quality of life improvements and more settings

We added a few things here and there to improve your stay within the ScourgeBringer.

For instance, the Nexus Computer now display in which Realm you can find specific computer logs.

We also added a confirmation before interrupting a run so that there are no more miss-clicks.

There are new options in the settings:

Music style: you can now choose your preferred music style and disable the dynamic music system;
Achievement notifications: you can disable/enable the built-in achievement notifications;
Adaptive difficulty: the new difficulty system can be disabled/enabled in the accessibility settings;
Reduce flashes: we added an accessibility setting to disable full-screen white flashes (in addition to also dampen the flashing effect on the main menu background laser).

And beside these changes, we fixed a few issues (e.g. the splat-flies getting stuck) and made some slight re-balancing (e.g. cross-grenade has been nerfed).
ScourgeBringer is currently available for Switch via the eShop.
Leave a Reply