Seaside Driving announced for Switch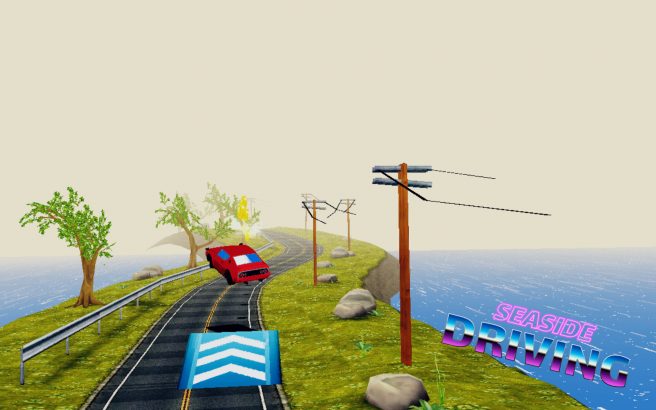 Developer Frozen Lake and publisher Tendokore have announced that Seaside Driving will be coming to Switch. Check out a trailer and overview below the break.
SEASIDE DRIVING is a relaxing endless driving game. Get into your car and cruise along the coast while listening to an '80s inspired synthwave music to pump up the experience. Drive, drift, dodge, jump and collect coins to unlock additional cars and tracks. Just don't crash!

Features:

endless driving
eight unlockable vehicles
five randomly generated tracks with a unique theme & synthwave soundtrack

Gameplay:

collect coins to purchase cars and unlock tracks
snag gas cans to keep on driving
avoid oil spills, rocks, utility poles, and other obstacles
jump over ramps
grab magnets to pull in coins
vehicles can slow down or slightly accelerate but not stop
switch distance between miles and kilometers
enjoy the game and keep your eyes on the road
No release window has been announced.
Source: Tendokore PR
Leave a Reply