Shadows of Adam coming to Switch on May 3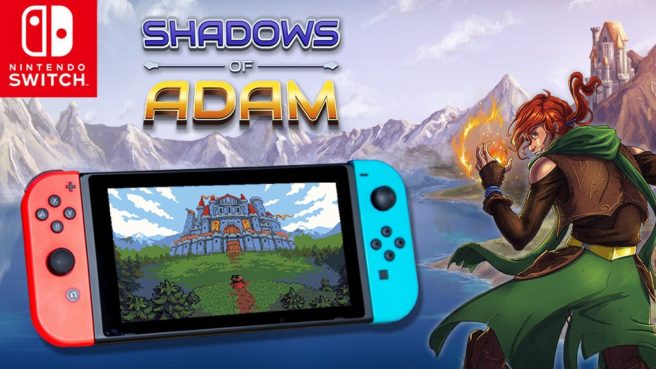 The retro RPG Shadows of Adam is coming to Switch on May 3, Circle Entertainment and Something Classic Games have announced. Pre-orders open via the eShop starting April 26. DLC from the original release will be included.
We have the following overview for Shadows of Adam, along with a trailer:
This Nintendo Switch release is the console debut for Shadows of Adam, following its previous arrival on PC and Mac; it is also a complete edition, with previous DLC 'Guild of the Artificers' included. A blend of classic ideas, modern touches, humour and outrageous battles, Shadows of Adam is both a love letter to classics in the genre and a fresh take.

Of course there is a dramatic story to follow, as well…

Tucked away from the outside world by the impenetrable haze of the Misty Woods, the village of Adam has mostly lived in peace since the days of the Wraith War. The dark power that fueled that war has vanished, but darkness is descending once more and Adam's legendary hero, Orazio, is no more.

10 years ago he left without explanation and never returned, leaving his son and adopted daughter to wrestle with the dark secret he left behind—a secret that must now be revealed if the children hope to save both Adam and their departed father, though its revelation could unhinge the world.

In terms of gameplay Shadows of Adam features multiple playable characters, fast-paced battles, gorgeous graphics, an awesome soundtrack (with over 40 tracks) and the convenience to save anywhere you like. Whether playing on the TV or in handheld mode, the game's glorious pixels will immerse you in the adventure and its memorable scenes.
Shadows of Adam will cost $14.99 / €14.99 on the Switch eShop. However, it can be pre-ordered for a 10% discount at $13.49 / €13.49.
Source: Circle Entertainment PR
Leave a Reply