Shikhondo – Soul Eater slated for August 30 on Switch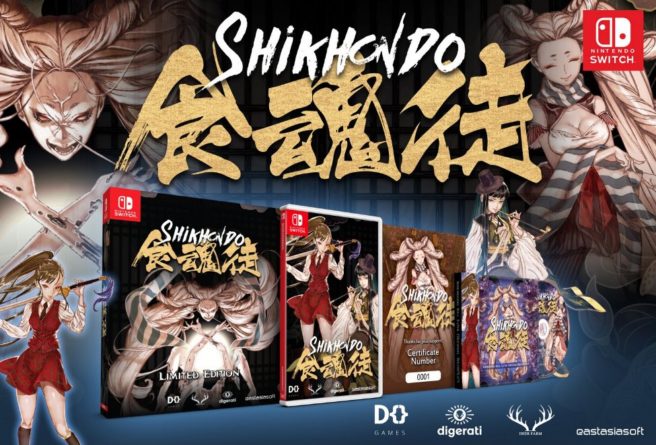 Earlier this summer, Shikhondo – Soul Eater was announced for Switch. Digerati today announced that the game will be available on August 30. A 10% launch discount is planned. For those who prefer physical versions, you can pre-order a copy on Play-Asia here – including a limited edition.
Shikhondo – Soul Eater is an intense bullet-hell shmup created by Korean developer DeerFarm. The title has "hypnotic barrage patterns, enemies inspired by Asian mythology, and stunning Oriental artwork" plus a 2-player local co-op mode.
Here's more information and a trailer.
About the game
Shikhondo – Soul Eater is a Korean bullet-hell shoot 'em up set within a beautiful and bizarre world of Asian mythology.

Armies of demons known as yokai have escaped from Limbo. They are spreading like a plague across the land, sowing fear and stealing souls. You must destroy the pestilent invaders and free the captured souls from eternal torment.

Includes Arcade, Hardcore and Local Co-op modes.

Key features
– Five stages of intense bullet-hell action and hypnotic barrage patterns
– Game modes include: Arcade, Hardcore, Boss Rush and Local Co-op
– Fly close to enemy bullets to fill the Soul Gauge and unleash a super attack for high scores
– Two playable characters, each with their own types of attack
– Online leaderboards for high score glory
– Demonic enemies and bosses inspired by Asian mythology
– Stunning and intricate Oriental artwork
Source: Digerati PR
Leave a Reply