Shining Resonance Refrain demo planned, Switch version to run at 1080p docked, no censorship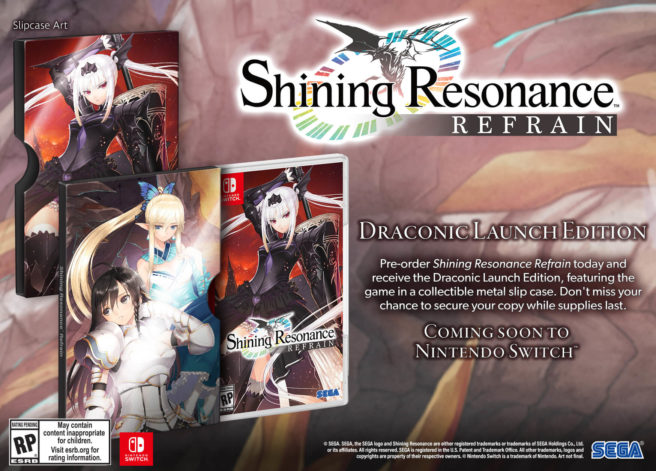 SEGA showed off the first English footage of Shining Resonance Refrain during a lengthy live stream yesterday. Additionally, some fan questions were answered, and some interesting information was shared.
First up, a demo for Shining Resonance Refrain is planned. There's no word yet on when it'll be available, but SEGA will have news about that in the future.
As for the Switch version, SEGA is "working on some optimizations right now" and "balancing performance" as well as "how it looks". However, 1080p (when docked) is officially confirmed. SEGA is now working on the frame rate for the Switch version. Also mentioned is that all versions "will essentially be the same" across all platforms.
SEGA later confirmed that nothing is censored in Shining Resonance Refrain. It's a teen-rated game, but SEGA hasn't omitted anything from the original, so fans won't have to worry.
Finally, a few other tidbits:
– Don't have to restart the game to go between English and Japanese voices; just need to change a setting in the menu
– Can change text speed between "Normal", "Fast", and "Instant"
– All of the audio tracks (music) are still in Japanese
– Standard control scheme; no customizable controls
Leave a Reply