Shiny Tapu Koko distribution live in Europe for Pokemon Sun/Moon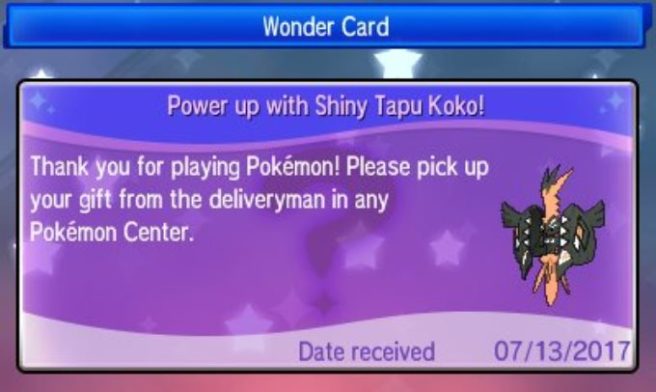 A new Pokemon Sun/Moon distribution has kicked off in Europe. If you've purchased either version, you can now obtain a Shiny Tapu Koko. Get the Pokemon via the Mystery Gift option.
We've not yet heard about a similar distribution for North America. However, it's thought that something could be coming soon.
Leave a Reply