Shoot 'em up ESCHATOS heading to Switch next week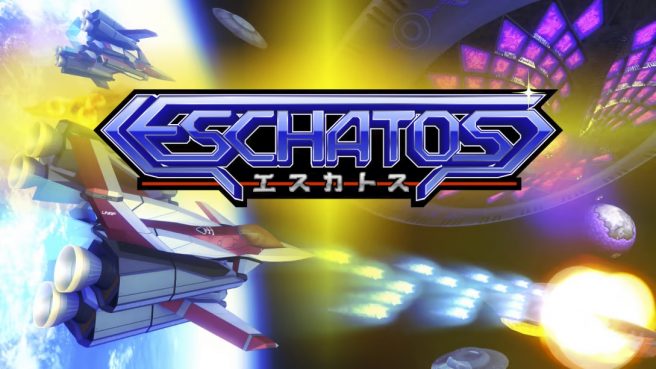 ESCHATOS will debut on Switch in the west next week, an eShop listing reveals. A release is planned for January 13 in North America and Europe.
Originally, the game released on the Xbox 360 in 2011 as a Japanese title. It then received a worldwide release on PC in 2015. Japan received the Switch version back in November.
ESCHATOS, which was developed by Qute, is a straightforward shooter for Switch with a sci-fi theme. It's all about shooting, evading, and defending. One notable gameplay aspect is the shield system, which lets players be protected from enemy shots and allows for a quick counterattack. The game also has three shots available – "front shot", "wide shot", and "shield".
Difficulty levels are included, along with three modes: "Original Mode", "Advanced Mode" which features power-ups, and "Time Attack Mode" where players race against the clock. The game also has "Original BGM", "Arranged BGM", and "Remastered BGM" (high-resolution version of Original BGM) music options.
Back in the day, Qute also made the shooters Judgment Silversword and its spinoff Cardinal Sins for the WonderSwan Color. It turns out that both of these experiences are included here at no extra cost.
For a closer look at ESCHATOS on Switch, get a look at the trailer below.
ESCHATOS will cost $26.99 on the Switch eShop.
Source: Switch eShop
Leave a Reply