Shoot 'em up game Andro Dunos II, sequel to the 1992 original, coming to Switch and 3DS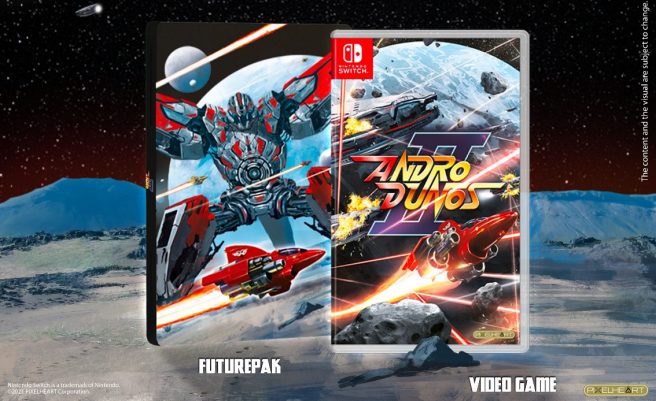 PixelHeart and Picorinne Soft today announced that they're making Andro Dunos II, a sequel to the 1992 shoot 'em up title. It will be released on Switch as well as 3DS later in 2021.
Here's an overview of Andro Dunos II, along with a trailer:
The sequel to the famous shoot'em up from Visco studio is coming to PixelHeart. It's time to bring out your good old spaceship fighter in Andro Dunos 2.

Once upon a time…
Andro Dunos is a side scrolling arcade game from shoot'em up category (Shmup).
Developed by Visco and Distributed in 1992 by SNK ON Neo-Geo MVS and Neo-Geo AES.
Licensed by PixelHeart since 2020.

Features:
– Flexible and efficient gameplay.
– Recover power ups by killing enemies.
– Music composed by Allister Brimble (Alien Breed, Body Blows, Project-X, Colonization, Driver or Superfrog).
On both Switch and 3DS, fans will be able to get their hands on a physical copy of Andro Dunos II. There will also be a limited edition and MVS Edition for the Switch version. Pre-orders are up on PixelHeart's store here.
Leave a Reply