Shoot 'em up game Gunvein in the works for Switch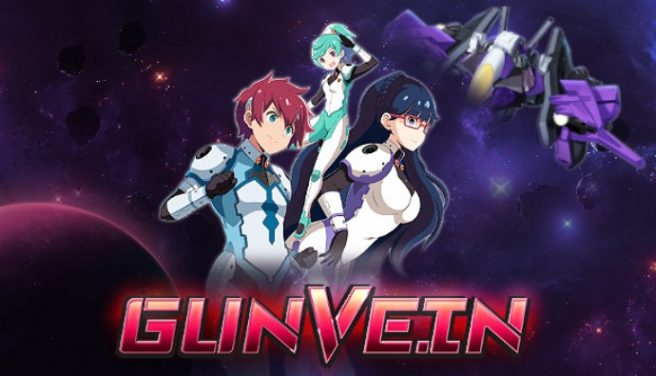 NGDEV, the developer of Razion EX and Gunlord X, just recently released its new shoot 'em up game Gunvein that's inspired by arcade titles from Cave, Taito, and Raizing/8ing. We know that a Switch version is planned, and will likely be debuting in 2023.
Gunvein provides a dynamic bullet hell experience. Players will need to use the lock-on and charged energy blast mechanics to take down enemies. Additionally, there are ways to power up your shot and bombs can be used to clear out the screen. Increasing your score will provide extra lives and currency for the in-game shop.
Three characters are planned, and each one has a unique playstyle. Riko, who has homing lasers as a weapon, "uses the overwhelming speed and power of the Bagon ship to dance around shots and rhythmically destroy enemies." Miko's ship is the Damul, is equipped with lock-on drones, and features "vast coverage, safety, and efficiency." Lastly, Lizzy's ship is Gunex, uses the Charged Energy Blast weapon, and "relies on planning ahead & prediction to set up bomb blasts that catch enemies by surprise."
Different modes and features are planned for Gunvein. These include a standard mode with balanced checkpoints and a shop system, an Arcade Mode in which players will try to see how far they can get with a limited amount of lives, a Freeplay Mode to relax or practice, a Roguelike Arrange Mode featuring procedurally generated versions of the game's five stages, and online leaderboards.
Here's a trailer for the game:
We'll share more on Gunvein in the future, including a final release date on Switch.
Leave a Reply