Short-form narrative game We Should Talk landing on Switch in July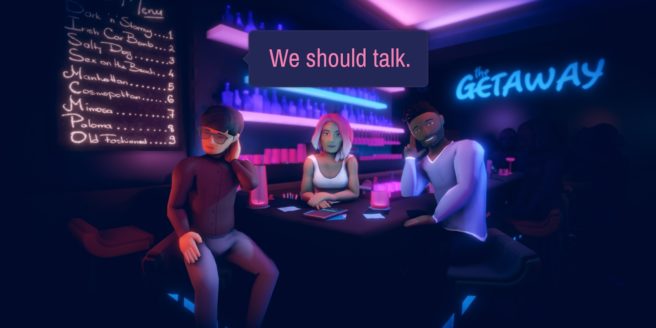 Publisher Whitethorn Digital and developer Insatiable Cycle today announced that We Should Talk, a short-form narrative game, will soon be appearing on Switch. A release is planned for July 16 via the eShop.
Here's an overview of the game, along with a trailer:
It's not what you say — it's how you say it. We should talk. is a game about relationships and the nuance of communication that will make you think carefully about the words you choose.

Using a unique narrative choice mechanic, you'll craft sentences in response to the in-game characters in We should talk. Through this careful choice of words, you'll be able to express yourself as you discuss ongoing problems about life and romance with Sam, your in-game partner, over text messages, while also chatting with friends and strangers at your favorite local bar about what's on your mind.

The combination of words you choose impacts the conversations you have, how genuinely you can connect with your partner, and whether your relationship can survive the night. It's up to you how you respond — depending on how you communicate, you'll see one of many possible endings.
We Should Talk will cost $6.99 on the Switch eShop.
Source: Whitethorn Digital PR
Leave a Reply