Shuyan Saga launch trailer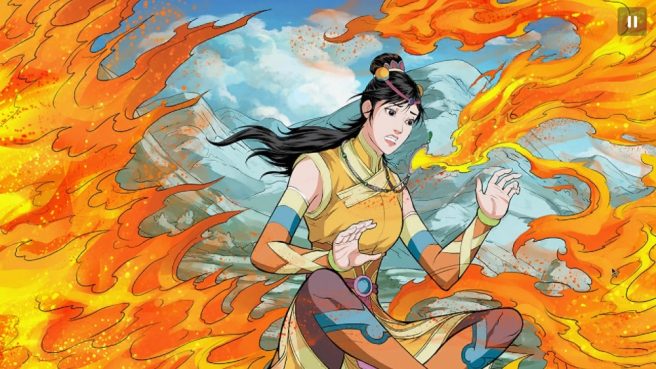 ESDigital and Lofty Sky Entertainment prepared a final launch trailer for Shuyan Saga. The graphic novel adventure landed on consoles this week, including Switch.
Everything you need to know can be found in the following overview:
Set in an ancient Chinese martial arts fantasy universe, Shuyan Saga tells the tale of rebellious Princess Shuyan, who embarks on a life-changing journey to become a true disciple of Kung Fu, and to stop the evil Guer horde from destroying the Five Kingdoms.

With Canadian actress Kristin Kreuk (Smallville, Beauty and the Beast) taking on the starring role of Shuyan, Shuyan Saga tells an authentic kung fu story through over 1,400 gorgeous art panels coupled with thrilling 3D action combat – featuring over 300 combat animations, referenced from motion captured Kung-Fu techniques of Shifu Longfei Yang, Master of the Shanxi Praying Mantis Style.

The Shuyan Saga experience is further bolstered by beautifully illustrated panels from Chinese comic book master Daxiong, known for his work on Dark Horse's Star Wars comic and Justice League for DC, among others! Daxiong's stunning artwork is perfectly matched by the game's original soundtrack, composed by award-winning composer Aaron Tsang.
Watch the new Shuyan Saga launch trailer below.
ESDigital is selling Shuyan Saga digitally on the Switch eShop.
Leave a Reply