Side-scrolling action game Brain Meltdown: Into Despair coming to Switch this October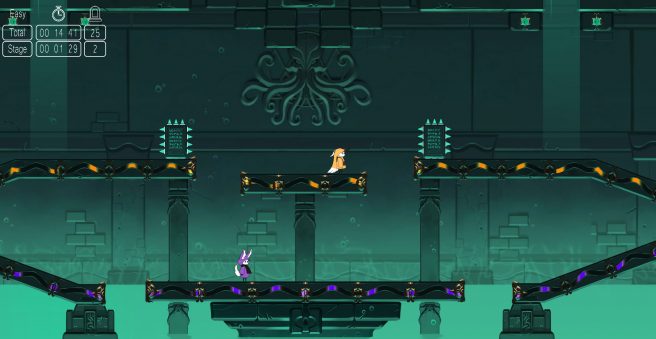 Developer Onfire Games and publisher CFK have announced that side-scrolling action game Brain Meltdown: Into Despair is set to launch on the Switch eShop next month. Check out a trailer and overview for the game below the break.
Here's a description of Brain Meltdown: Into Despair
「Brain Meltdown – Into Despair」 features a unique concept gameplay, which challenges players to clear various stages using two Joy-Cons simultaneously to control a pair of cute characters.

Currently under Early Access with very positive reviews [on Steam] , the game is notable for its delicate and charming hand-drawn style graphics, plus dramatic and immersive music. While players need to know only a few simple controls for the adventure, the game features stages filled with diverse gimmicks and puzzles.

Brain Meltdown – Into Despair is a platformer game with a unique concept, where you need to control two characters by yourself. (This is not a co-op game!)

Life is a tragedy when seen in close-up, but a comedy in long-shot. – Charles Chaplin

To clear the basic difficulty level of Brain Meltdown – Into Despair, you may play 2~4 hours and try 300~500 times. It is no wonder you die several times in this game. So, do not despair in any circumstance. At first, you would feel difficult to just move two characters at the same time but after hundreds of times of despair, you will find two characters happily hopping over our beautiful map!

Into Despair is also a fun game to watch others streaming their gameplay! In our game, there are several serious obstacles that may hold back players, but in the eyes of viewers, those obstacles look not that serious…well, they look so easy peasy lemon squeezy! Viewers might scream, "What an idiot! Why die there!"

Never be afraid of trying this game! Even my mother cleared all stages after hundreds of times of trial.
No exact release date has been confirmed for Brain Meeltdown: Into Despair, but it is scheduled to arrive digitally on the Switch eShop this October.
Source: CFK PR
Leave a Reply