Side-scrolling space shooter Andro Dunos 2 coming to Switch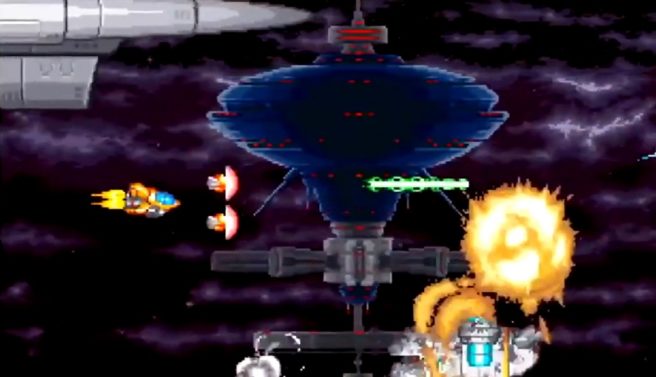 The side-scrolling space shooter Andro Dunos is coming to Switch, PixelHeart has announced. A release is planned for sometime in Q4 2020.
We have the following overview and trailer for the game:
Take the battle to space and shoot down aliens and enemy spacecraft in this side-scrolling space shooter retro game Andro Dunos! Switch play style in the middle of the game by changing the mode of your futuristic craft! Shoot multiple enemies with a penetrating laser or fill the screen with dozens of plasma bolts at once!

Andro Dunos is a horizontal scrolling shoot em up arcade game. In this game, the player will control a futuristic and highly advance space fighter. The fighter plane can switch between 4 modes that drastically alters its shooting pattern and power. Collect powerups to aid you in your quest and look for the right time to use your ultimate skill and unleash fury in space.
Leave a Reply