Sifu confirmed for physical release on Switch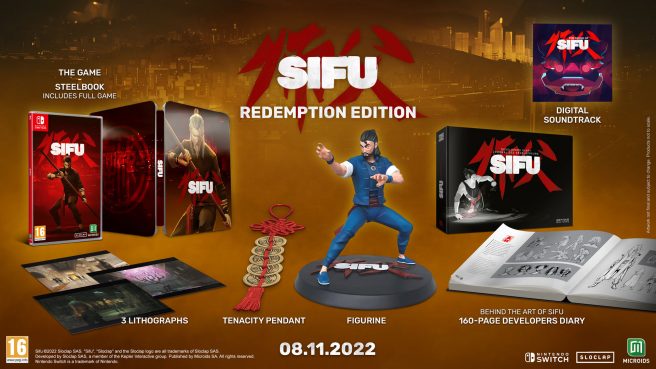 Sifu was revealed for Switch yesterday, and Microids has now confirmed that it's planning a physical release.
With the Redemption Edition, players will receive a copy of the game, an exclusive steelbook, the original game score (digital), and three lithographs. The Vengeance Edition includes everything in the Redemption Edition plus "The Art of Sifu" print artbook and a figurine.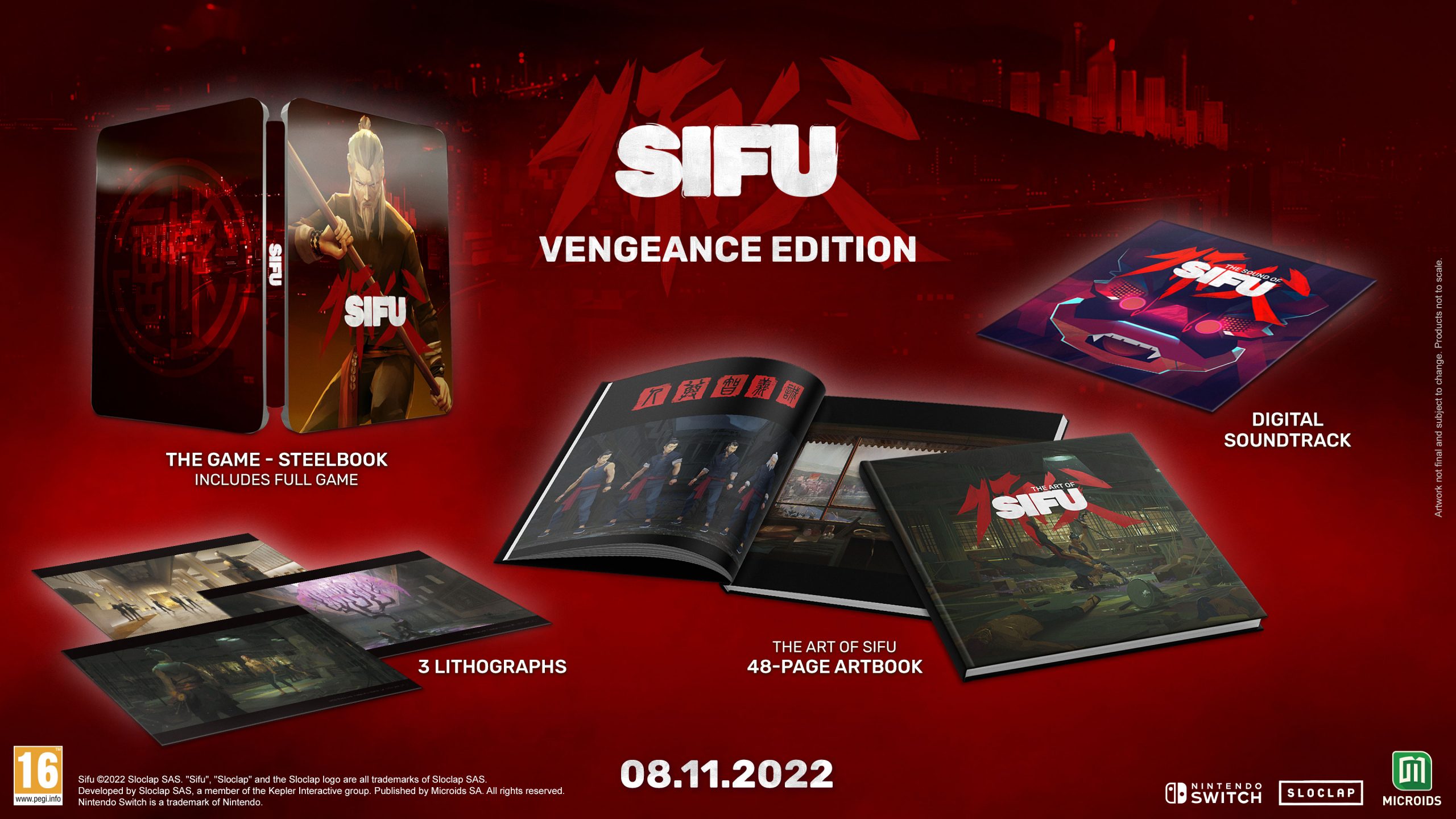 If you already own Sifu on another platform and are looking for extra goodies, you can also choose to nab the Redemption Set. This includes the figurine, a tenacity pendant, and a 160-page "Behind the Art of Sifu" developers diary published by Pix'n Love.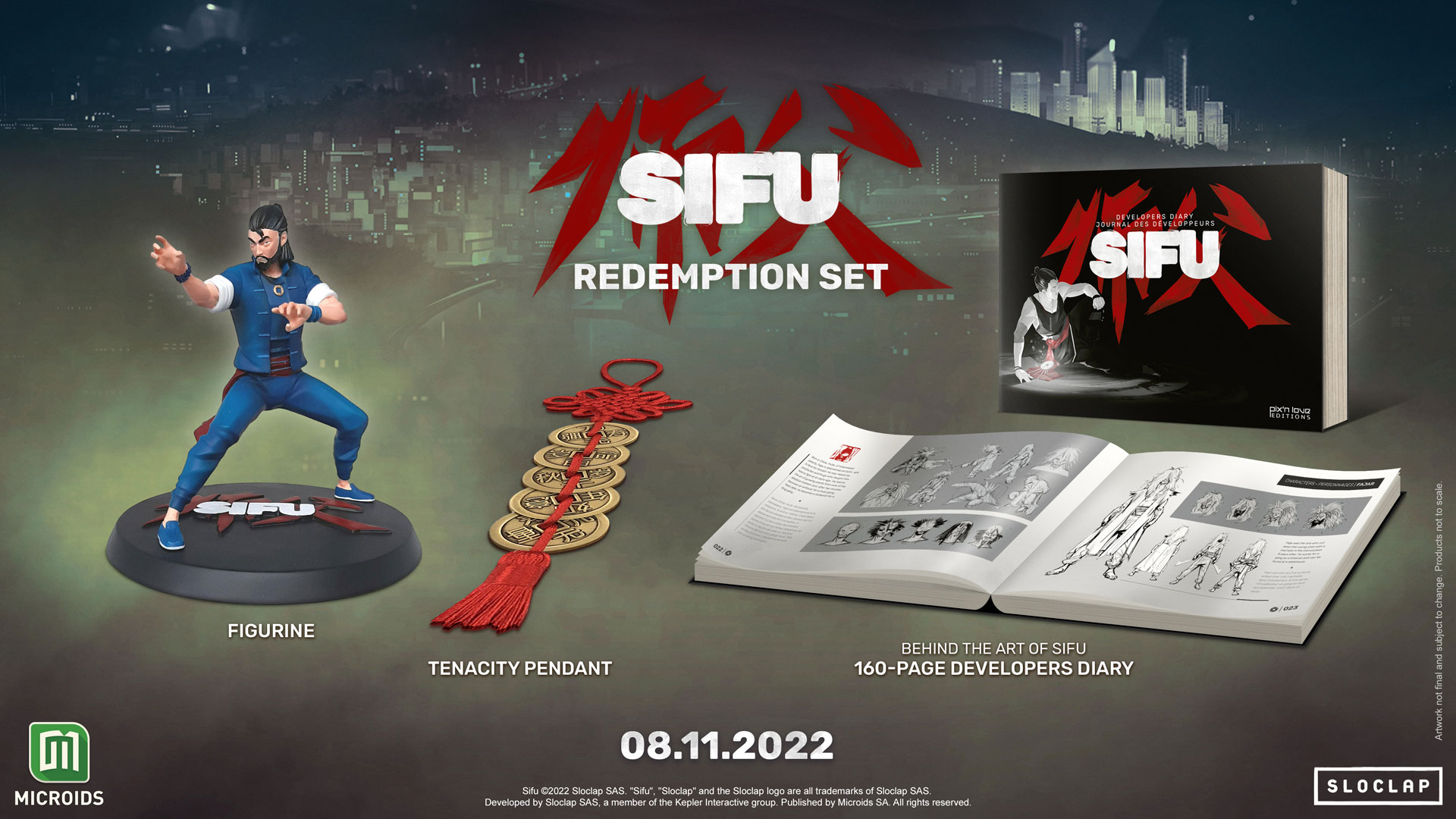 Below is an overview of Sifu:
Featuring the gripping intensity of classic Kung Fu films with realistic and raw combat, Sifu tells the story of a young Kung Fu student who has spent their life training for a day of reckoning after the brutal murder of their entire family by a mysterious assassination squad.

Sifu's unique gameplay sits in the crossroads of two established and popular genres, mashing the intensity and timeless thrill of beat'em up with the gripping design of 3D action games. Set against a detailed backdrop of a fictional Chinese city, you will uncover an ancient mystery via a series of difficult confrontations that will test your skills to their limit! To overcome the odds that are heavily stacked against you, you'll need to rely on your mastery of Kung Fu and on a magical pendant that will revive you after death. The cost of magic is dear, however, and you will age significantly every time you come back to life. Time is the price you will pay for your revenge.

The game's exquisitely hand-drawn art style pays tribute to Kung Fu film classics where themes of revenge and redemption are timeless tales, all perfectly blending with Sloclap's martial arts gameplay expertise. Sifu offers a unique approach to martial arts and its themes, making this game a true initiatory journey.
Switch retail and digital versions of Sifu, as well as the Redemption Set, will be available on November 8.
Source: Microids PR
Leave a Reply