Silk coming to Switch next month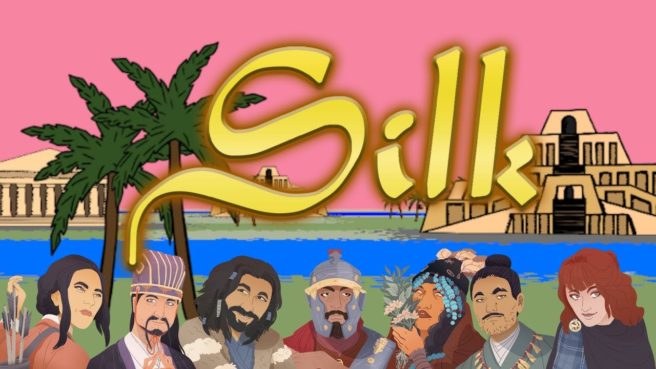 The open-world RPG Silk is making its way to Switch, Huey Games and International Hobo have announced. The game will be available sometime in September.
We have the following overview and trailer for Silk:
Enter the biggest handcrafted open world of all time, fifty times larger than Elder Scrolls II: Daggerfall! Explore three million square miles of uncharted terrain from Roman Damascus to Three Kingdoms China in an exploration RPG that transports you onto the Ancient Silk Road of 200AD as an intrepid traveller or a ruthless conqueror.

Can you puzzle out the secrets of the four distinct challenges await you in Silk?

Explore the vast expanse of the Silk Road in an epic journey across dangerous wilderness as The Traveller.
Overthrow Rome's greatest enemy, the powerful Parthian Empire, as The Rebel.
Master the art of raiding to capture the fortunes of rival kingdoms as The Warlord.
Carve out a trading empire between the brutal battlegrounds of the Silk Road as The Noble.
One colossal world, four unique challenges. Do you have what it takes to master Silk?

Level up any seven of the thousands of Advisors in the game as you hire your perfect party, each of which unlocks hundreds of unique choices in the world
Battle, Trade, or Explore: play the game your way as you amass a well-provisioned caravan or build your own renegade army
Discover the lost genre of tile-based RPGs (Eye of the Beholder, The Bard's Tale) remastered for the twenty first century
Silk will be sold digitally for Switch via the eShop.
Source: Huey Games PR
Leave a Reply