Skulls of the Shogun: Bone-a-Fide Edition coming to Switch in July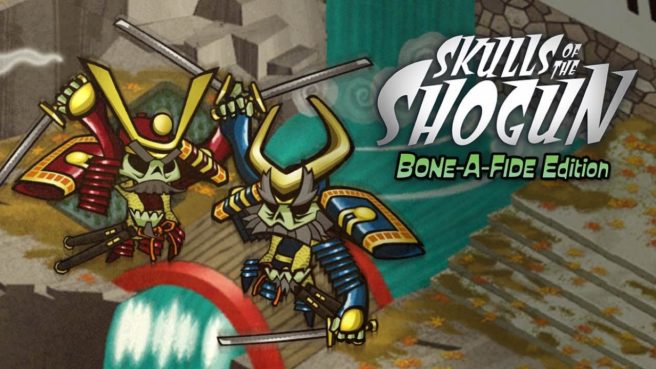 Earlier this year, Skulls of the Shogun: Bone-a-Fide Edition was announced for Switch. An eShop listing now reveals a release date of July 11.
Here's an overview of Skulls of the Shogun: Bone-a-Fide Edition, along with a trailer:
Crush your enemies and eat their skulls! Skulls of the Shogun is a fast-paced turn-based strategy game, supercharged with fighting-game flare and double-stuffed with a serious sense of humor! Enter the Samurai Afterlife and join forces with undead warriors, magical monks, and mighty mustachioed samurai generals!

Skull-tastic features:
– Beautifully hand-drawn and hand-animated! See it in motion!
– 4 magical animal monks to discover and master!
– 24 levels of epic single-player story! Why can't General Akamoto get any respect?!
– 4 gods and 6 generals, all with distinct personalities!
– Power up your army to deadly demons!
– Gain experience, emblems, and cred with the progression system!
– Bonus island featuring persistent troops and the Tanuki Monk!

Skulls is playable in TV mode, Handheld mode, or Tabletop mode and supports the Nintendo Switch Pro Controller, and Joy-Con Controllers.
Source: Switch eShop
Leave a Reply