Slaptick discovery game Ground Divers announced for Switch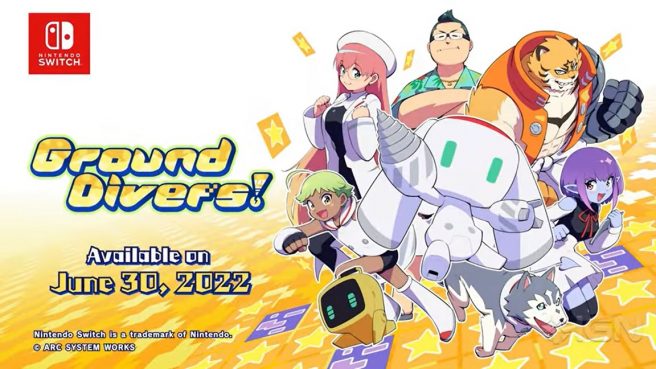 Arc System Works has announced Ground Divers, a slapstick discovery game for Switch. It will be released on June 30, 2022.
Ground Divers has players guiding the rabbit-like mining robot Tsuruhashi into increasingly complex mine shafts of their own creation. They'll be digging for "rare" matter as well as battling underground enemies, building Pit Relay Systems to help offer upgrades and supporting units along the way, and more.
Tsuruhashi and the home base can be upgraded over time. Additionally, special moves are available for cheering on Tsuruhashi enough.
Below is a bit of extra information:
The slapstick, discovery game from the small team Studio Tsuruhashi! Dig up the "Secret of the Rare Matter" never before explored by mankind!

Key Features

– Guide Tsuruhashi to the deepest depths and get the Rare Matter!
– The enemy has you in their sights! You can't just dig to protect yourself!
– Build and modify Pit relay stations! Dig strategically!
– Pits have lots of useful functions! How will you use them?
– CHEER Energy drives Tsuruhashi!
– Smart usage of energy is the key to success!
– Gather CHEER and unleash your powerful special attack!
– Upgrade Tsuruhashi using materials obtained from mining!
– Liven up your home base!
And here's the debut trailer for Ground Divers:
Leave a Reply