Slice of Life heading to Switch in October, new trailer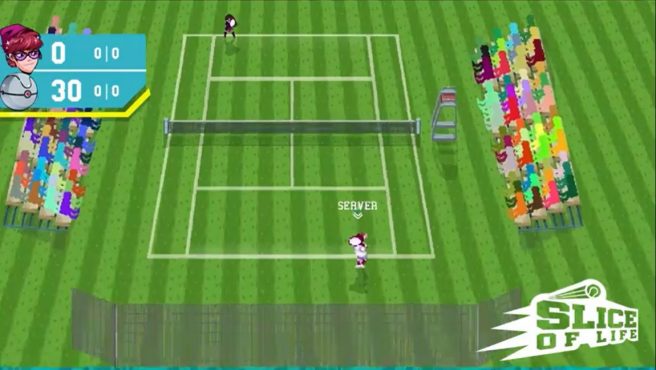 It's been well over a year since we last heard about Slice of Life, Smallrave Entertainment's story-driven tennis game for Switch. The good news is that work has continued since our initial report back in March 2020, and the project is almost wrapped up.
It was previously announced that Slice of Life would be releasing in Q2 2020. That didn't happen in the end, though Smallrave has now set a final release date of October 8.
For those that missed out on our Slice of Life coverage last year, the Switch title stars Drake Lacasse, who's looking to rebuild his life after an unfortunate mishap. You'll need to balance your time between making new friends, training on the tennis court, and keeping up with studies. By interacting with characters, you can build strong bonds to acquire perks for customization on the court.
In terms of actual gameplay, Slice of Life has arcade-style tennis action. Smallrave says "you can grab a buddy and tackle tons of exciting modes on the court," and there'll be support for drop-in co-op in the Story Mode, not to mention "several multiplayer modes focused around cooperation." Also planned are many unlockable sub-games.
Have a look at a new trailer for Slice of Life below.
Slice of Life will be sold digitally for Switch via the eShop for $6.99. Access the official website here.
Leave a Reply