Slice-of-life visual novel Bai Qu: Hundreds of Melodies out on Switch this week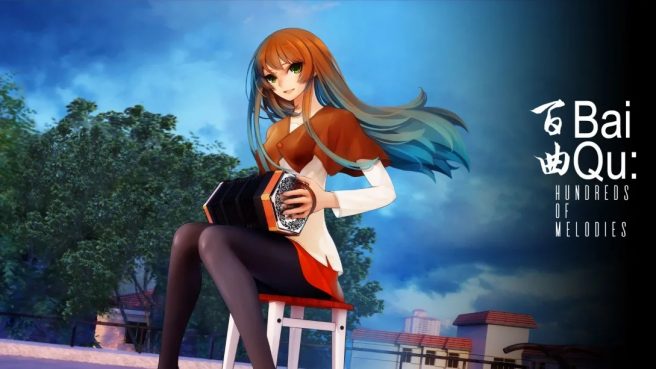 Ratalaika Games is teaming up with Magenta Factory on the slice-of-life visual novel Bai Qu: Hundreds of Melodies. Switch owners can pick up the title this Friday, July 9.
Here's some information about Bai Qu: Hundreds of Melodies as well as a trailer:
While visiting his sick father, college student Wei Qiuwu accidentally encountered a girl playing a concertina.

Though unlikely at first, Wei Qiuwu becames a good friend of Li Jiayun, the musician. Both of them act as an indispensable tune in each other's life.

With the company of medical nurse Yang Qin and cheerful high school student He Jia, the story surrounding Li Jiayun is about to unfold just as spring blossoms.

He Jia, Wei Qiuwu and Li Jiayun visit new places, meet new people, and share new experiences. They become an inseparable trio as well as good friends, and everything looks blissful.

Until one day, Yang Qin unveils to Wei Qiuwu the cruel truth hidden under a fairy-tale cover…

Key Features:

– A storyline of 8 to 12 hours,
– Multiple routes and endings.
– There is no absolute "right/wrong choice", different endings contain different meanings.
– Delicate and realistic background pictures, field recorded ambient sound.
– Over 20 wonderful background music tracks, which include varieties of music genres.
– An extraordinary story, themed with love and caring in an ordinary slice of daily life.
Bai Qu: Hundreds of Melodies will cost $9.99 / €9.99 on the Switch eShop.
Source: Ratalaika Games PR
Leave a Reply