Smash Bros. Ultimate getting Octopath Traveler spirits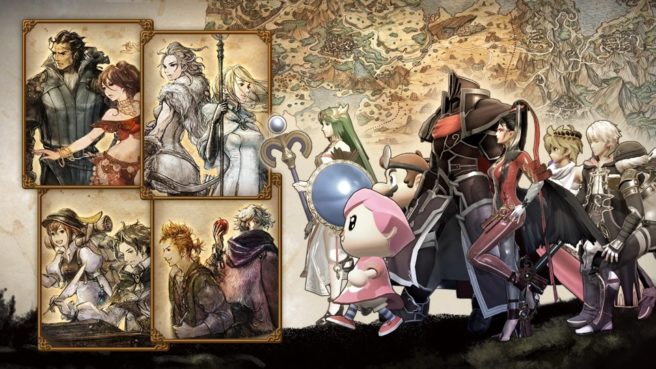 Super Smash Bros. Ultimate is celebrating the second anniversary of Octopath Traveler with a special event.
Four spirits from the RPG will be added to the game, Nintendo has revealed. The lineup includes Olberic and Primrose, Tressa and Cyrus, Alfyn and Therion, and H'aanit & Ophilia. By defeating these characters, you'll earn more SP than usual.
The Smash Bros. Spirit Board event goes live on July 8. It'll last until July 10.
Leave a Reply