Smash Bros. Ultimate offering Spirit Boost Bundle #2 for Switch Online members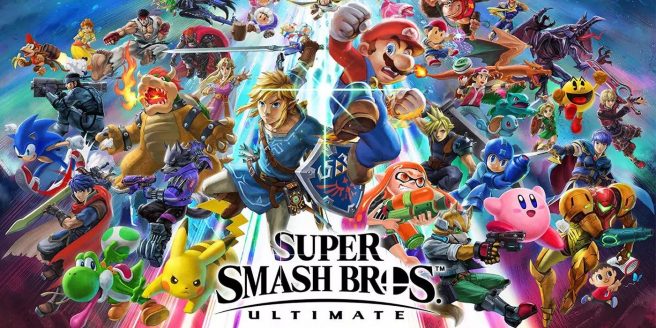 Super Smash Bros. Ultimate is now offering the Spirit Boost Bundle #2 – but only if you're a subscriber to Nintendo Switch Online. This is also known as "Reaching Lv. MAX".
The bundle is pretty simple, as you'll be getting two things. In addition to 3000 SP, Nintendo is providing Snack (L) x30.
SP, otherwise known as Spirit Points, can be used for the World of Light story mode in Super Smash Bros. Ultimate. The currency can be used to buy currency, complete Dojo training, and forgetting a skill in the Skill Tree.
As for Snacks, they have one sole purpose. Players can use them to give experience to spirits and ultimate level them up. Keep in mind that this also costs SP. There are three types of snacks: small, medium, and large. Nintendo is providing the largest type of snack here. Spirits can receive 5,000 experience from large snacks, in comparison to 1,000 experience from the medium version and 250 experience from the small version.
If you're interested in claiming the Spirit Boost Bundle #2 ("Reaching Lv. MAX") for Super Smash Bros. Ultimate, head on over to the Switch eShop. Then visit the "Nintendo Switch Online" category and scroll down to the "Special Offers" section. Note that you'll need to be a paying subscriber as it cannot be downloaded during a trial membership.
Leave a Reply